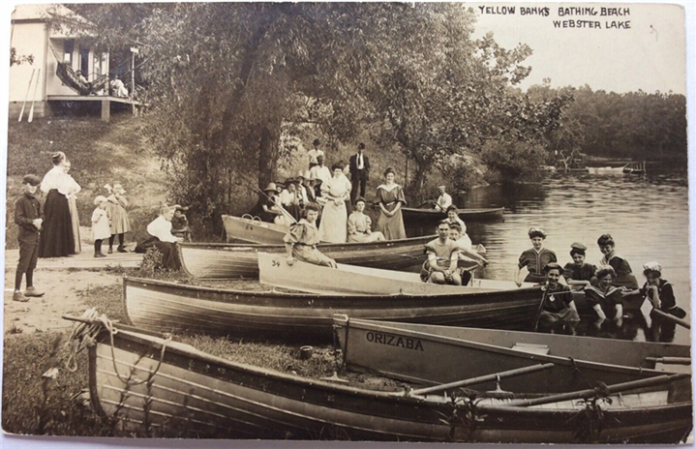 Preserving the lakes and streams of the Upper Tippecanoe Watershed for the future of our region is important to The Watershed Foundation. And, in honor of their 25th anniversary, they are hoping to preserve the memories of those in our watershed as well.
As part of their 25th anniversary celebration, they're launching a summer photo contest they hope everyone can enjoy – whether they've ever lived on these lakes or perhaps made beautiful memories while visiting them.
"We're looking for historic and vintage photos of our lakes and watershed," said Jennifer Romano, communications coordinator for The Watershed Foundation. "These photos can be any age greater than 25 years and we would like participants to include their stories as well. Tell us the stories about why these lakes are meaningful in your life."
The contest is called the "Memories of the Lakes." They are inviting anyone with a connection to the lakes to send vintage or historic photos of happy times at the lake along with a few words about why this memory is important to them or their family.
"We are looking for photos that are more than 25 years old and a memory that is no more than 500 words," Romano added.
The contest began earlier this summer and will continue through Labor Day. Prizes will be awarded. All entries must be received before 12 a.m. Sept. 6. Prizes will be awarded.
Memories and images may be used in future TWF publications.
To participate, send your photo and 500-word memory via email to jennifer@watershedfoundation.org or mail a non-returnable photograph and your typed memory to Memories of the Lakes c/o The Watershed Foundation, P.O. Box 55,  North Webster, IN 46555.
For more information about how The Watershed Foundation has been taking action to improve and protect the lakes and streams of the Upper Tippecanoe River Watershed, visit www.watershedfoundation.org or call 574-834-3242.