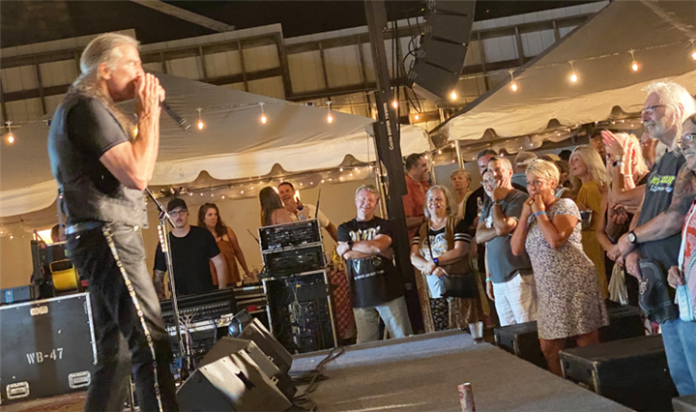 The Watershed Foundation's 2022 Dance at Tippy, the local nonprofit organization's largest fundraiser of the year, was an incredible success, according to a news release from TWF.
"Many people worked together to pull off an incredibly fun evening on Saturday, July 30, 2022," said Lyn Crighton, executive director of TWF.  "We had more than 650 supporters of TWF in attendance and we raised more than $73,000 to invest in projects to keep our lakes and streams clean and protected for the future."
Attendees laughed, danced sang along to Grand Funk Railroad and Skyelor Anderson and had a dinner alongside friends and neighbors.
"We are especially appreciative of the support of dozens of sponsors, donors, volunteers and attendees who helped make the event our very best one yet," Crighton said.
Crighton credits the event's volunteer committee for presenting such a fundraiser.
"Our event would not have been possible without the support of our donors, including our marquee sponsors:  CABLEBullet, Dave's Heating & Cooling, Deb Paton-Showley Group Coldwell Banker, Fire & Ice HVAC, Ryan Drake – Edward Jones, Shepherd's Chevrolet, Tripp Insurance, Barbee Lakes Property Owners Association, Lake Tippecanoe Property Owners, Main Channel Marina and Smoker Craft," Crighton said.
For more information about how The Watershed Foundation has been taking action to improve and protect the lakes and streams of the Upper Tippecanoe River Watershed, visit www.watershedfoundation.org or call 574-834-3242. TWF, a non-profit organization, is celebrating their 25th year in 2022, serving portions of Kosciusko, Whitley and Noble counties.