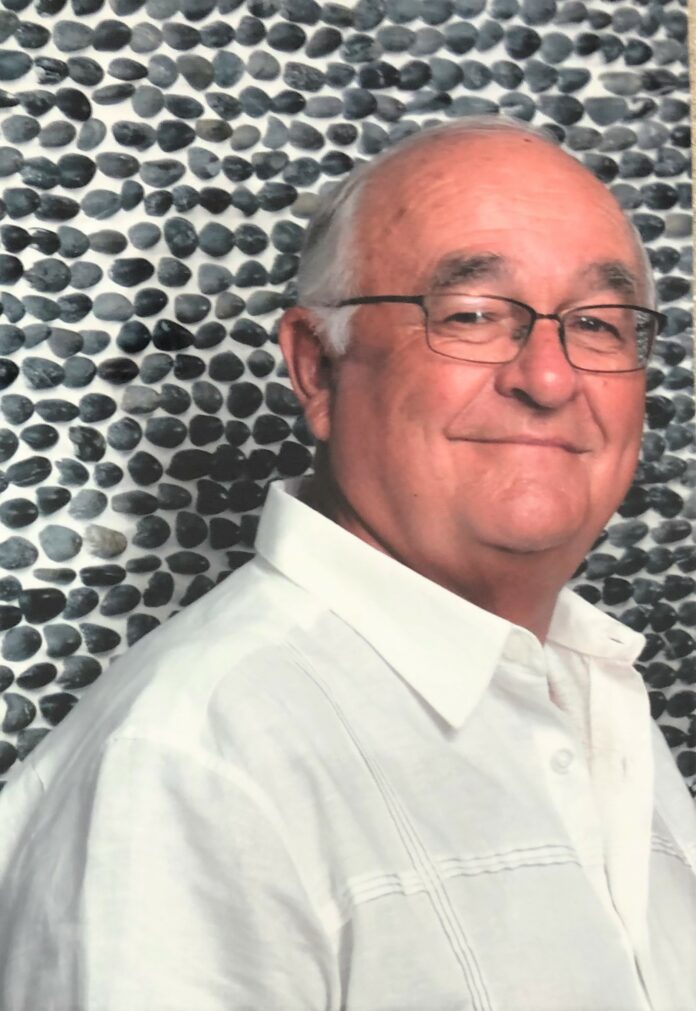 Donald (Jug) Lee Cole, 77 years old of Rotonda West, Florida, died on September 25, 2021. He was born in 1944 to Lawrence and Lucille (Hollar) Cole in Etna Green, IN. He graduated from Etna Green High School in 1962. In 1965, he married the love of his life, Lisbeth (Koher) Cole, who passed away in 2003. He met, fell in love, and married Tamela (Staley-Bott) Cole in 2008, who survives.
He will be missed by his wife, Tammy, his daughter, Kristi (John) Vandygriff, his son, Garth (Danielle) Cole, and six grandchildren; stepchildren Aaron Bott (Jennifer), Alyssa Van Vactor (Jeffrey), Adam Bott (Lisa), and 9 step-grandchildren; his sisters, Pat (preceded in death by John) Mullins, Sue (Kay) Flenar, Bev (Kyle) Carter, and many nieces, nephews, great-nieces, great-nephews and friends.
Don retired from Zimmer/BMS in 1999 where he was employed as a quality control engineer. Don served in the Air Force National Guard Rescue Team in Fort Wayne, IN. He might have appeared to have a tough exterior, but he was the most loving, kind, and generous man who had a big heart and enjoyed helping others. He was a hard worker, sometimes working up to 3 jobs at one time. He and Lis were proud to have been able to send their two children through college. He loved old cars and enjoyed restoring and capturing trophies with their 1956 Corvette. He was a proud member of the Cruisin' Hoosiers. Don enjoyed landscaping and maintaining his palm trees and tropical flowers in his Florida home. He enjoyed golfing, loved watching races and was an avid Notre Dame football fan.
Don was a member of the Englewood UMC, Beaver Dam UMC, as well as Warsaw Community Church. He was a member of the American Legion, Elks, and the Moose.  He will be loved and missed by all. We know that they will be "Forever Cruising" and will remain in our hearts always.
A memorial service in celebration of Don's life will be held on Friday October 15, 2021 at 11:00 a.m. at McHatton-Sadler Funeral Chapel, Warsaw. Pastor E.J. Underwood will officiate the services. Interment is Private with Military Honors in Oakwood Cemetery, Warsaw.
Masks are optional, and social distancing is encouraged. No food is permitted at this time.
In lieu of flowers, the family kindly requests that donations be made to:
The ALS Association of Indiana -7202 E 87th St #102, Indianapolis, IN 46256
To Sign the Guestbook or Send a Condolence go to www.mchattonsadlerfuneralchapels.com