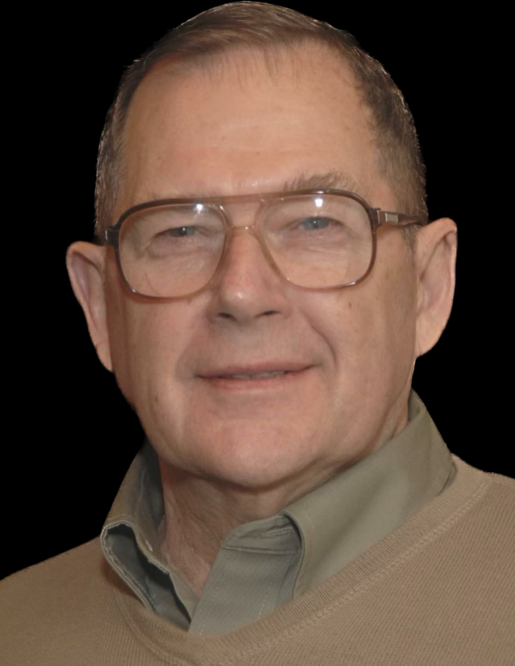 Dr. Peter "Pete" William Gano, formerly of Warsaw, Indiana went home to be with his Lord and Savior, Jesus Christ, on Friday, October 14, 2022 at the age of 85. He passed away with his family by his side at Peabody Retirement Community in North Manchester, Indiana.
He was born on April 19, 1937 in Rochester, Michigan to Margaret (Hartz) (Ide) Maguire and William Phineas Gano.  Sixty years ago, Peter fell in love at first sight with the love of his life, Patricia, and it was the sweetest of love affairs. Married on December 29, 1962, they shared a love of faith, mentorship, and devotion to the Lord that has impacted many people over the years.
After graduating with a Master's degree from Penn State, where he was a member of the marching band, Peter served in the U.S. Army with the 7th Army symphony. After completing his term in both the Navy and Army, Peter continued his education at the University of California, Santa Barbara, receiving his Doctor of Philosophy (Ph.D.) in Music History, Literature, and Theory. Peter then became a college professor at The Ohio State University in Columbus, Ohio, beginning in 1968, where the students twice chose him as Professor of The Year at the university. He also was involved in teaching at the Renaissance Center and as a member of the Executive Committee, where he served as the Administrative Advisor. He retired as Distinguished Alumni Emeritus Faculty after 23 years. He loved to teach, and following his retirement from OSU, the Lord led him to Grace College from 1992 – 2012, where he retired a second time as a beloved Assistant Dean of Music and academic Professor in Winona Lake, Indiana.
As a teacher and avid learner, Peter was involved in BSF (Bible Study Fellowship), Community Men's Bible Study in North Manchester, and Grace Men's Fellowship in Columbus, OH. His lifelong friendships and ministry have involved outreach, ministry, and devoted followership in mentoring others for the cause of Christ. He also served as a referee and selection advisor to the Columbus Zogs, the predecessor of the current MLS Columbus Crew Football Club in Columbus, OH, of whom he was an enormous fan. He sang Barbershop with Chain-O-Lakes Barbershop Chorus in North Webster, the Singing Buckeyes out of Upper Arlington, OH, and enjoyed traveling as a part of their choruses. He was passionate about weather watching, birding, crossword puzzles, and building models.
He will be lovingly remembered by his wife, Patricia Gano (North Manchester, IN), their children, daughter, Margaret E. "Beth" Gano-Cattunar (Columbus, OH) and his son, Andrew J. (Tamra) Gano (Atlanta, GA).  Also surviving are his grandchildren: Morgan Gano (Atlanta, GA), Aaron Gano (Atlanta, GA), Ann (Lexie) Perrine (Columbus, OH), Avery Perrine (Columbus, OH), Jack Cattunar (Columbus, OH), Adam Gano (Atlanta, GA), Audrey (Katherine) Gano (Atlanta, GA), and Ava Cattunar (Columbus, OH); and his brother, Joseph (Jane) Gano (Napierville, IL).  He was preceded in death by his parents, Margaret Maguire and William (Bill) Gano.
Peter's life will be celebrated with a memorial service at 2:00 p.m. on Saturday, November 12, 2022, at Community Grace Brethren Church, 909 S. Buffalo Street, Warsaw, Indiana officiated by Reverend Reg Overstreet, where he was a past Elder and member.  A private burial service will take place at a later date at the Ohio Western Reserve National Cemetery in Rittman, Ohio.  Arrangements were entrusted to Redpath-Fruth Funeral Home, 225 Argonne Road, Warsaw, Indiana.
Memorial donations may be directed to Peabody Retirement Community – Benevolence Fund, 900 W. 7th Street,  North Manchester, Indiana  46962.
Online condolences may be sent through the funeral home's website at www.redpathfruthfuneralhome.com.