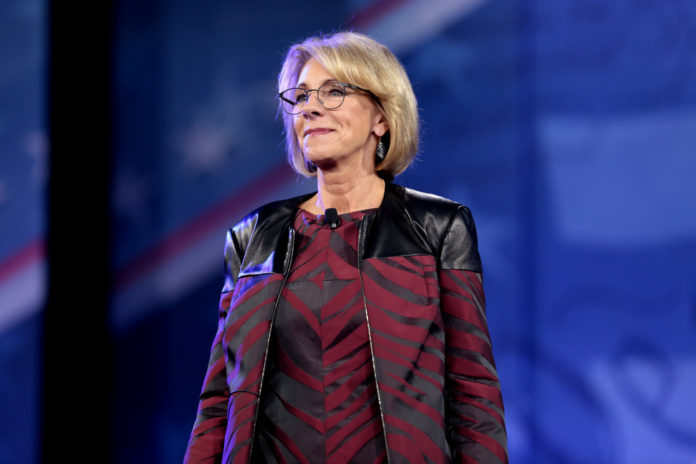 Education Secretary Betsy DeVos will conclude her national "Rethink School" tour in Indiana this week.
The Department of Education says DeVos' first stop will begin Friday morning at the 21st Century Charter School in Gary.
That's followed by a late afternoon appearance at Hope Academy in Indianapolis.
She will conclude her official visit with a stop Friday evening at an Eastern Hancock High School football game in Charlottesville.
The Department of Education says one goal of DeVos' tour is highlighting "unique" ways around the county that schools and teachers are "meeting the needs" of students.
DeVos' is coming to Indiana after visiting a school in Kansas City earlier Friday.