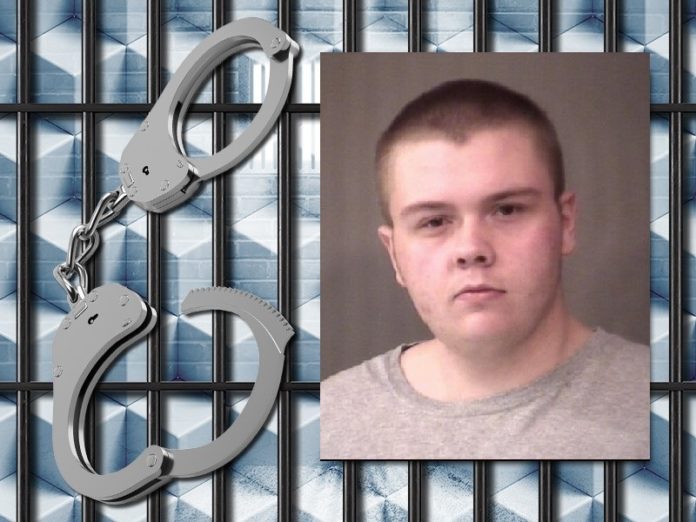 An 18-year-old student is in custody after allegedly threatening to do harm at Tippecanoe Valley High School on Tuesday.
David Helton is in the Kosciusko County Jail on a 48-hour prosecutorial hold for a preliminary charge of disorderly conduct.
Kosciusko County Sheriff Kyle Dukes says they received a complaint about the threat Monday night. They responded with Silver Lake officials and arrested Helton.
Dukes says this is why it is so important to contact law enforcement or school officials if you see anything that could affect the safety of school children.
"I cannot explain how important it is," he tells News Now Warsaw. "If you hear something, if you see something– especially everybody on social media– please report it. Call the Sheriff's Office, call your local police department. If you don't feel comfortable doing that, [talk to] a teacher, administrator, a neighbor, a friend. Please, you've got to tell somebody."
Sheriff Dukes says this week's incident was serious.
"I firmly believe that this situation could have gone very, very bad. I thank the person for coming forward and reporting it."
The Kosciusko County Sheriff says he even met with the person who reported the threat.
"He was worried because he didn't want to blow it out of proportion," Dukes explains. "I said you earned a medal last night. I said probably you earned three of them."
Formal charges from the Kosciusko County Prosecutor's Office are expected to be filed this week.
The Kosciusko County Sheriff's Office determined any immediate threat to be resolved.
Tippecanoe Valley School Corporation released the following statement:
On February 4, 2019 at approximately 10:30 p.m., Tippecanoe Valley School Corporation (TVSC), received information from the Kosciusko County Sherriff's Office about a possible school safety issue. Due to the swift actions of the Kosciusko County Sherriff's Office and cooperation with TVSC at no time were students at risk during school hours.
Tippecanoe Valley School Corporation, Kosciusko County Sheriff's Office, Fulton County
Sheriff's Department and local law enforcement agencies are dedicated to the safety and wellbeing of our staff, students, and the community. We would like to thank all involved for their immediate actions to resolve this recent incident.
TVSC and all law enforcement agencies involved would like to encourage any students or adults who learn of school safety concerns to contact the administration, law enforcement authorities or use the Safe School Zone! link on the TVSC Home webpage at www.tippecanoevalleyschools.com. Your reports are confidential and will be acted upon quickly.