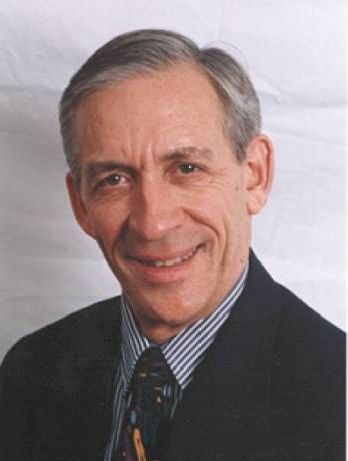 Eugene Alexander "Gene" Frye of Warsaw, Indiana passed away at 9:55 a.m. on Saturday, November 6, 2021 at Parkview Regional Medical Center of Fort Wayne, Indiana at the age of 84.
He was born on January 9, 1937 in Carthage, North Carolina to Mary Ann (Maness) Frye and William Glenn Frye.  On June 8, 1963 he married the love of his life, Barbara Dale Green.  They raised three children, became grandparents, great-grandparents and shared all of the ups and downs of life throughout their 58 years of marriage together before he passed away.
Gene was a 1955 graduate of Carthage High School in North Carolina.  He received his bachelor's degree in 1962 from Columbia Bible College in Columbia, South Carolina and in 1966 he earned his master's degree from Grace Seminary in Winona Lake, Indiana.
He loved the Lord, studying his Bible and memorizing Scripture. Gene had a heart for serving and cared about people.  For 12 years he was a missionary in Jamaica and St. Thomas in the U.S. Virgin Islands.  While there he taught at Bluewater Bible College and Institute and was the founding pastor of Grace Baptist Church in St. Thomas.  After leaving the mission field in 1979, the Frye family settled in the Warsaw area where Gene continued to serve his Lord by pastoring several small churches and attending further training at Grace Seminary.
Gene was still working up until his illness and was recently getting into "flipping homes".  He worked in real estate for almost 40 years.  He began his real estate career in 1982 with ERA Leiter Real Estate and most recently was affiliated with RE/MAX Results in Warsaw.  He specialized in the marketing of residential and commercial property.
He enjoyed all types of sports and loved running.  Gene ran in many races throughout the years and in his 50's he ran the Chicago Marathon.  Gene always loved to plant a huge garden and enjoy the fruits of his labor.  He attended Warsaw Community Church and enjoyed the fellowship of his church family.  He was a loving husband, father, grandfather, great-grandfather, brother, and friend to many.  He will be dearly missed and forever loved by his family.
He will be lovingly remembered by his wife:  Barbara Frye (Warsaw, Indiana); son:  Nate (Alicia) Frye (Winona Lake, Indiana); eleven grandchildren:  Xavier Russell; Lindsay Harris; Alexandra Henry; Allan, Ethan, Elise, and Tristan Frye; Nicholas and Joseph Skinner; Marcus and Jeremiah Frye; and eight great-grandchildren.  Also surviving are three brothers:  Reverend Thorton Frye, Royce Frye and John Frye; and two sisters:  Angie Bailey and Grace Evans.  He was preceded in death by his parents, eight brothers, two sisters, and two daughters, Angela Dale Frye on August 4, 2003 and Valerie Ann Skinner who passed away December 7, 2014.
Visitation will be held from 4:00 – 7:00 p.m. on Thursday, November 11, 2021 at Redpath-Fruth Funeral Home, 225 Argonne Road, Warsaw, Indiana.   There will also be an hour of visitation prior to the service on Friday from 10:00 – 11:00 a.m.  Gene's life will be celebrated at 11:00 a.m. on Friday, November 12, 2021 at Redpath-Fruth Funeral Home and officiated by Pastor Todd Gerst.  A graveside service will follow at Oakwood Cemetery of Warsaw, Indiana.
Memorial donations may be directed to Warsaw Community Church, 1855 S. County Farm Road, Warsaw, Indiana  46580 to go towards their mission fund.
Online condolences may be sent through the funeral home's website at www.redpathfruthfuneralhome.com.