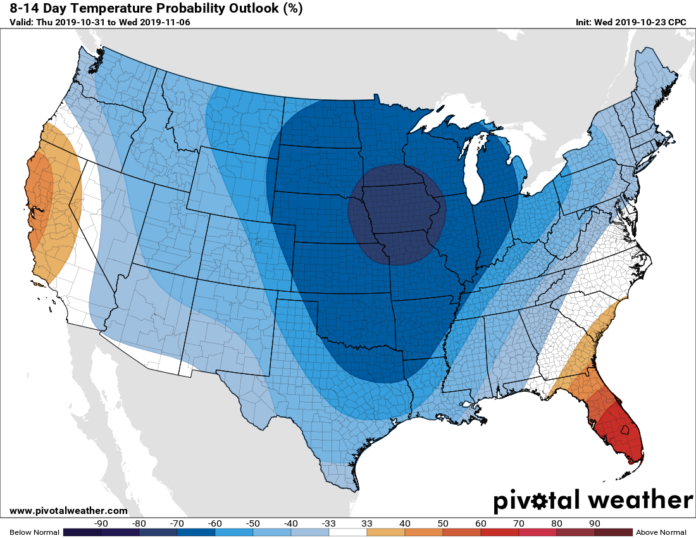 STATEWIDE–Indiana will get another round of snow this weekend along with wind chill factors below zero, according to the National Weather Service in Indianapolis.
"When we get into Saturday, we'll have another one of these quick little systems that are going to track across the area and bring some light snow," said Mike Ryan, meteorologist with the National Weather Service in Indianapolis.
Ryan says the bigger thing to watch out for is the "bitterly cold temperatures."
"The core of the cold will begin late Saturday into Sunday and probably last until Monday before we start to see some improvements. We're talking single digits in the northern parts of central Indiana. Lows could be well below zero, especially go north and west of Indianapolis. Expect there to be an extended period of Saturday night into Monday where we are largely below zero on wind chills," said Ryan.
Ryan says some parts of the state could have wind chill factors at -20 between Sunday night and Monday morning.
There is an ice storm warning for parts of southern Indiana, southern Illinois, western Kentucky, and even parts of eastern Missouri. Evansville is expecting more than a tenth-of-an-inch of ice from the storm.
"Thankfully, in southern Indiana, they've just caught the periphery of it. The worst of the conditions in terms of ice are in Kentucky," said Ryan.
Although it is too early to say how much snow the state will get early next week, the National Weather Service has said that another winter weather system will move in with chances of snow being the highest between Monday and Thursday.