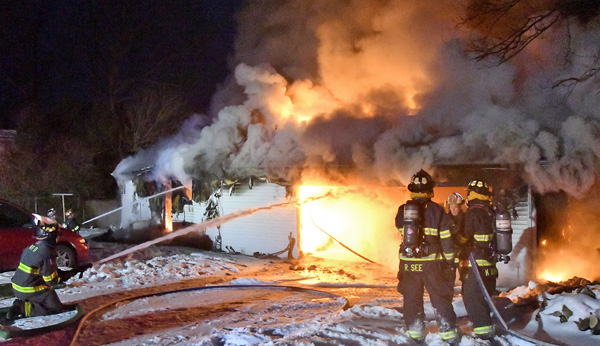 photo by Gary Nieter, Times Union
A home on the Barbee Chain was destroyed by fire Thursday night.
North Webster Fire Department Chief Jeremy Likens says they were called to the home near Barbee Marina shortly before 7pm, and arrived to find the home fully-engulfed in flames.
Crews and equipment from Syracuse, Leesburg, Winona Lake and Pierceton arrived to lend assistance, and one fire fighter was slightly injured.
The cause of the fire is being investigated.