The 2017 Northern Indiana Calling Competition was held this Saturday on the Main Stage in Warsaw's Central Park.
An event organizer tells News Now Warsaw that some of the best callers from the Midwest were in attendance. Some top performers included Kile Jones, Seth Fields, Nick Johnson, Brook Richard, Joe Heintz, Tyler Heaton and Ryan Soulard, but the big winner of the day was Rob Miles.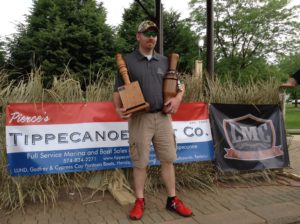 Mile won for both the State Goose and the State Duck in the calling competition. This earns him a spot to compete in the World Championship in Stuttgart, Arkansas the weekend following Thanksgiving.
Event organizers say that, though they were happy with the turnout from adult competitors, the youth are the future of this sport. Youth participants came from as far away as St. Louis to be a part of the 2017 Northern Indiana Calling Competition.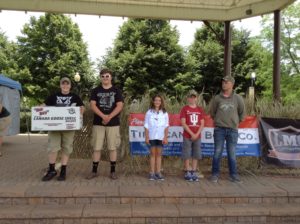 A portion of each entry fee from Saturday's Calling Competition will be donated to St. Jude Children's Research Hospital.