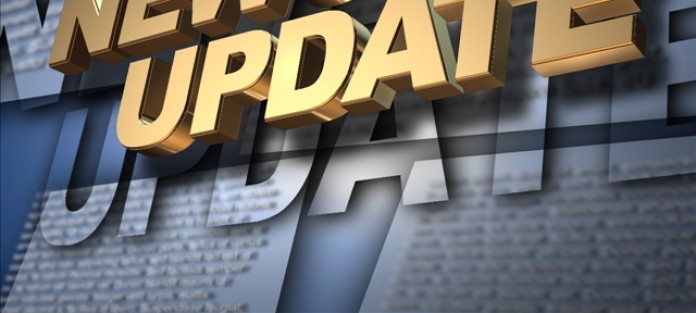 Former Warsaw Mayor Ernie Wiggins announced this morning that he will seek the District 3 Kosciusko County Council seat vacated by Brad Tandy. Tandy resigned Thursday, effective Friday, to take a job in San Diego.
"I've been encouraged by a number of people to fill in. My intention is just to fill in for the remainder of his term. Obviously, with him being on there for 22 years, there will be some void there. Frankly, I think with my experience in budgeting, and I still have a very good relationship with commissioners and the county as well as the mayor and city council, that I can be an asset to fill that position for the interim," Wiggins stated. Asked if there was any chance he would seek another four years after finishing Tandy's unfinished term, if elected, he said, "I guess you never say never, but it's not my intent."
Tandy's term expires at the end of 2018, and he was re-elected in 2014, according to Kosciusko Clerk of Circuit and Superior Courts Ann Torpy.
While Wiggins has never served in an elected position at county government, Wiggins started on the city council in 1984 and became mayor in 1997. "I've always had a good relationship with the county officials," Wiggins said.
He is a certified public accountant and is still practicing. He and his wife, Deb, have two children and three grandchildren.
Wiggins picked up the Declaration of Candidacy form this morning at the county clerk's office. Once he fills it out, he will return it to Kosciusko County Republican Party Chairman Mike Ragan. A caucus to replace Tandy is scheduled for 7 p.m. Aug. 30 in the old courtroom of the county courthouse.
Eligible members of the caucus are the Republican precinct committeemen of Kosciusko County Council District 3, who have served continously, from 30 days prior to the date of the beginning of the caucus.
Declarations of Candidacy are available at the office of Kosciusko County Clerk of the Circuit Court, 121 N. Lake St., Warsaw, and must be filed with Ragan, 1458 E. 75N, Warsaw, no later than 72 hours prior to the commencement of the caucus.
Eligible candidates will be allowed a maximum of 3 minutes to address the voting caucus.