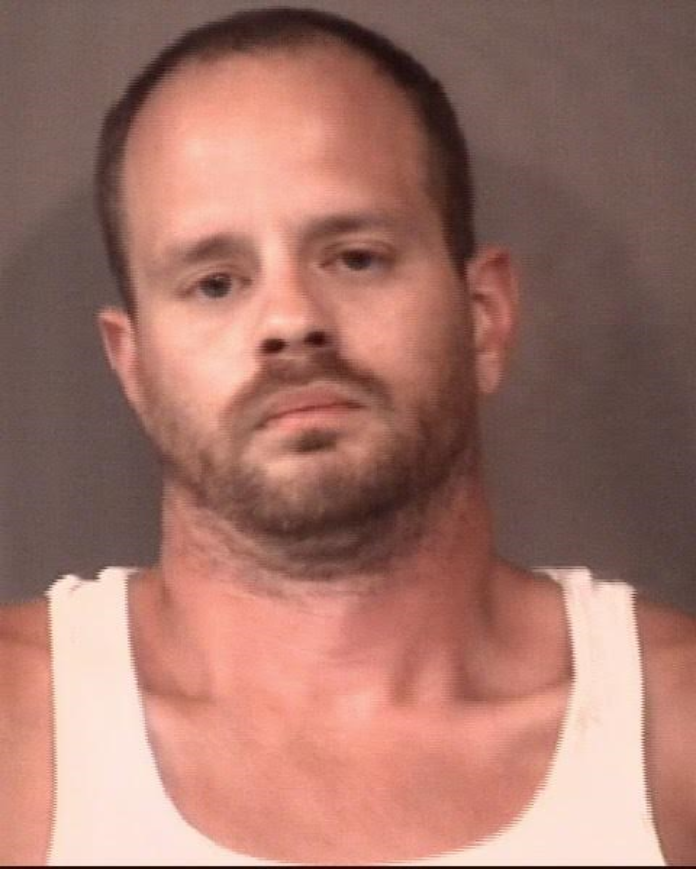 NORTH WEBSTER – A Cromwell man was arrested for allegedly dealing methamphetamine while attending his daughter's sporting event.
Scott Allen Baldwin, 33, of 9893 E. King Arthur Trail, Cromwell was arrested at 6:55 p.m. Thursday for dealing methamphetamine within 500 feet of a park, a level 3 felony; possession of a precursor, a level 6 felony; possession of meth, a level 5 felony; and possession of a handgun, a level 5 felony.
According to a probable cause affidavit filed with the Kosciusko County Prosecutor's Office, on June 23 confidential informants contacted the Warsaw Police Department and stated they could purchase 1 gram of methamphetamine from Baldwin in exchange for $100 and a box of pseudoephedrine.
Warsaw Police Department Officer R.J. Nethaway met with the informants, searched them, searched their vehicles, provided them with $100 and outfitted them with an audio recording and transmitting device to monitor all conversations with Baldwin. The informants provided the officer with a photograph and license plate number of the Dodge Ram pickup truck that Baldwin would be driving.
The informants met with Baldwin at the North Webster baseball diamonds where Baldwin's daughter was playing a game. They provided Baldwin with $100 of the WPD's money and the requested box of pseudoephedrine. Baldwin was allegedly heard explaining there was 1.1 grams of meth and since they are now back on good terms they could start making some serious money. Baldwin shook hands with the informants and they parted ways.
The informants then met with Nethaway and provided a clear plastic bag containing a white powdery substance that tested positive for methamphetamine.
Baldwin was approached by police shortly after selling the meth to the informants. They placed him in handcuffs and walked him to the Dodge pickup truck. K9 partner Bubka was brought in to conduct a free open air sniff of the vehicle, at which time Bubka indicated the presence of illegal drugs. Baldwin advised there was paraphernalia in the glove box.
While officers searched the vehicle, they located a red bottle of sulfuric acid and a bottle of sodium hydroxide which is used in conjunction with pseudoephedrine to manufacture methamphetamine. Police also located a 9mm handgun in Baldwin's vehicle.
This is Baldwin's second arrest for dealing methamphetamine, possessing meth and possession of a precursor this year. He is being held in the Kosciusko County Jail on a $20,250 bond.