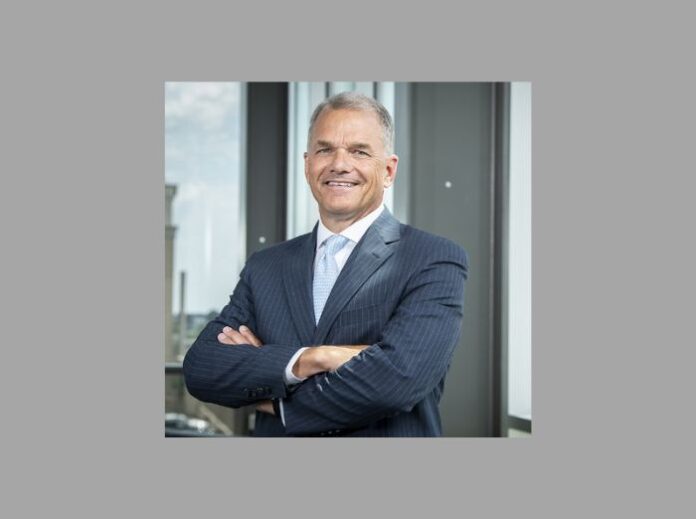 Staff Report
WARSAW — Lakeland Financial Corporation and Lake City Bank announced Tuesday that David M. Findlay has been appointed as chairman of the board of the bank and holding company.
Findlay will assume the role of chairman in addition to his current responsibilities as chief executive officer of both organizations. Findlay succeeds Michael L. Kubacki as chairman of the board of both organizations.
Kubacki has served in the role since 2003 and will retire from the boards of directors on April 9, 2024, at the company's annual report of shareholders.
The bank and holding company also announced that director Blake W. Augsburger has been appointed lead independent director. Augsburger joined the boards of Lake City Bank and Lakeland Financial Corporation in 2011.
"I am very honored to succeed Mike as the chairman of the board. I first began working with Mike in 1985 when we were at Northern Trust together and our wonderful relationship is approaching four decades. He's been an exceptional mentor for me and I'll miss his presence in the board room," said Findlay. "His 21 years as our chairman has been a transformational period of growth and performance for the bank, its team members and our shareholders."
Kubacki stated, "During David's 23 years at Lake City Bank, his leadership and vision have been critical to our success and I am very proud to transition the role of chairman of the board to him."
Augsburger said, "We are very pleased that this long-planned transition has been seamlessly completed as we approach Mike's retirement from the board. On behalf of the entire board, we thank Mike for his amazing service to this organization and our shareholders."
Lake City Bank, a $6.4 billion bank headquartered in Warsaw, is the seventh largest bank headquartered in the state and the largest bank 100% invested in Indiana. Lake City Bank operates 53 branch offices in northern and central Indiana, delivering technology-driven solutions in a clientcentric way to individuals and businesses, according to a news release from Lake City Bank. The bank is the single bank subsidiary of Lakeland Financial Corporation. For more information, visit the website at lakecitybank.com.