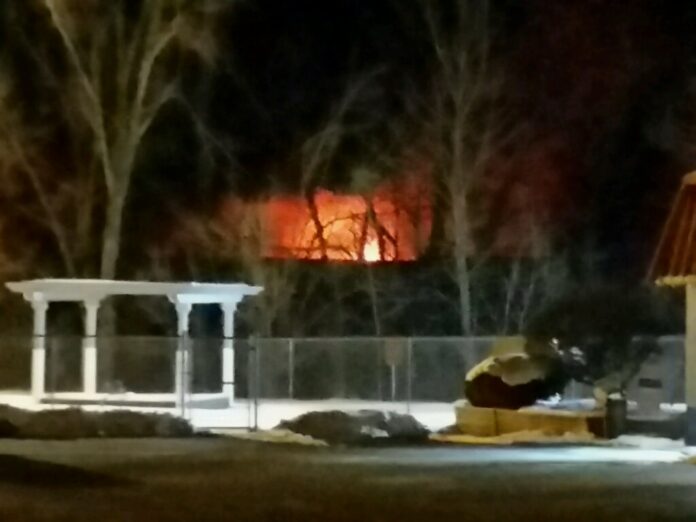 Multiple firefighters were busy battling an industrial fire at J&B Pallet Company in the 700-block of South Buffalo Street Friday morning.
Dispatch received the call around 5:15 AM, with the first police officers arriving within three minutes of the call and the first fire truck eight minutes after the call.
Flames were seen shooting 30 to 40 feet in the air according to witnesses. Crews took control of the fire after 6 AM. No injuries were reported in the blaze.
A family member related to the owners of J&B Pallet told News Now Warsaw via Facebook that the fire was from a unit attached to the back of the building. She said that the building was saved and the extent of the smoke damage inside was unknown at the time.
The fire shut down South Buffalo Street for three hours while fire crews utilized two fire hydrants along the road.
We will have more updates throughout the day.