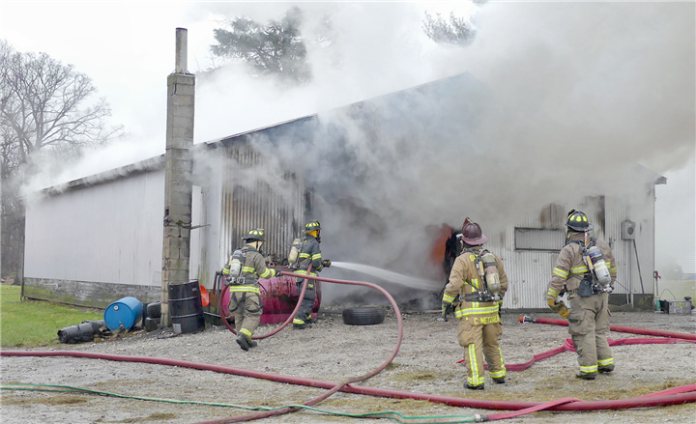 PIERCETON – There were no injuries after an outbuilding caught fire Saturday on Pierceton Road, west of CR 600E near Pierceton.
The Pierceton Fire Department was dispatched to the fire at 5918 E. Pierceton Road a little after 9 a.m. Saturday, said Pierceton Fire Chief Gordon Baker. The barn is owned by Lonni and Lorranda Coffing.
The fire was discovered and reported by Town Marshal Tim Sammons when he was dropping off toys for Toys for Tots, Baker said.
The fire is believed to have started on the north side of the structure near an electrical outlet, he said.
Baker estimated damage to the structure at about $85,000 and damage to the contents at about $100,000.
Pierceton was assisted by the Winona Lake Fire Department, North Webster Fire Department, Sidney Fire Department and Lutheran EMS.