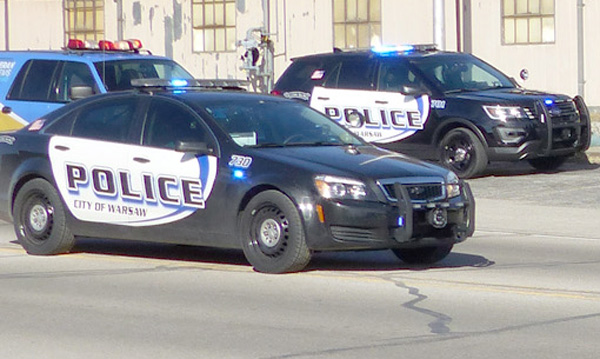 Warsaw Police Department reported Monday morning a student involved in local school threats has been identified and detained.

The student is cooperating in the investigation.

Warsaw detectives used a variety of investigative means to narrow in on who sent the threats through Snapchat, stated a news release from WPD.

Kosciusko County dealt with local threats Friday, highlighting Edgewood Middle School and the Tippecanoe Valley School system.

Wawasee Community Schools also had a school threat made against its high school via Snapchat, Wawasee Superintendent Dr. Stephen Troyer said Friday. Students were sent home from school early Friday.

Warsaw police, supported by assistance of the Kosciusko County Sheriff's Office, collaborated with Tippecanoe Valley and Warsaw school systems to seek, and identify the threat.  Investigators worked through the weekend to isolate the threat and put students, parents, as well as teachers and staff at ease, stated the release.

Even as this case was unfolding, Warsaw police increased presence at Edgewood Middle School Monday as students arrived. As a matter of safety, WPD also increased presence at the rest of Warsaw schools.  Additionally, WPD was afforded assistance from the Indiana State Police throughout this investigation.

This case is still being actively investigated and there are no additional details available for public release.

"However, we want to thank all who understood the seriousness of this case and sent in information or tips through central dispatch, the department and our social media platforms.  The Warsaw Police Department and Kosciusko County Sheriff's Office wants our community to know that we will always work together diligently to protect our children within and around our local schools," stated the release.

All TVSC schools were in session Monday as TVSC has been working closely with the Kosciusko County Sheriff's Department, TVSC school resource officer,  among other law enforcement agencies on the issue of messages related to school safety or implied threats this weekend, according to Lori Tilden-Geiger, director of marketing, public relations and grant writing for TVSC.

TVSC will continue to have increased law enforcement and safety enhancements at its schools until further notice. Every building which houses students in TVSC has at least one certified school safety or advanced school safety specialist, as determined by the IDOE Indiana School Safety Academy, as part of the daily operations.