The two adults found dead at a home in St. Joseph, Mich., on Tuesday were married, Michigan State Police said.
However, police are not saying how Eric and Denise Stewart died.
The Stewarts' three children were at the home in the 3100 block of Wyndwicke Drive. One of them called 911 just before 7 a.m. The children were safe and taken to a friend's home.
Michigan State Police and the Berrien County Sheriff's Department are investigating but they are not looking for suspects.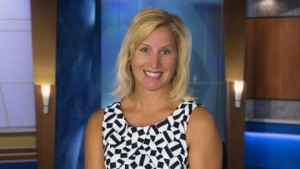 Denise Stewart was a longtime Michiana news reporter known as Denise Bohn. She co-hosted the Denise and Jonny In The Morning Show on 98.3 The Coast. She also worked at WSBT in South Bend for several years.