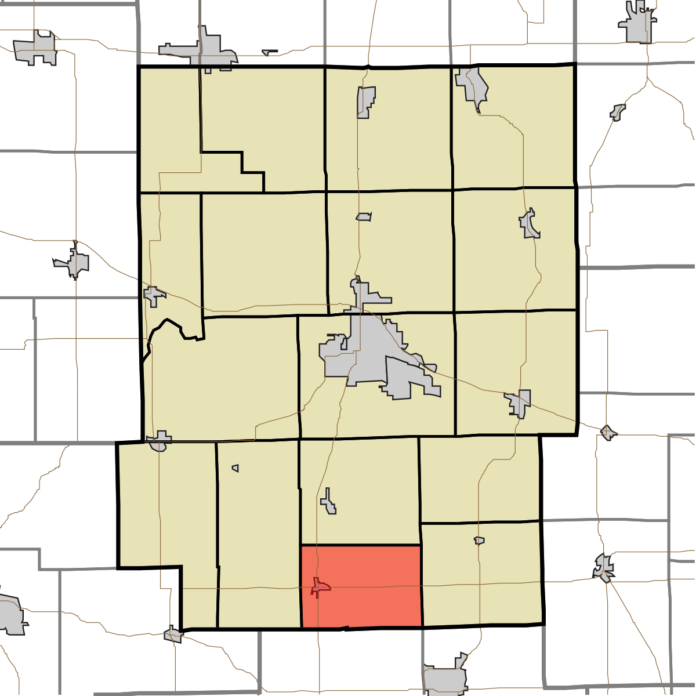 The vacant seat left on the Silver Lake Town Council by Chad Miner will soon be filled by one of four Republicans vying for the spot.
Miner had to resign as council president  after he won the election to become judge of Kosciusko Superior Court III, effective Dec. 31.
Kosciusko County Republican Central Committee Chairman Mike Ragan scheduled a caucus for 6 p.m. Wednesday at the Silver Lake Fire Station, 702 E. Main St., Silver Lake.
Eligible members of the caucus are the Republican precinct committeemen of Lake Township, specifically Precincts 1 and 2, Ragan said. They must have served continuously from 30 days before the start of the caucus, be a Republican in good standing and have no felony record.
Members of the caucus, candidates, designated caucus staff, Republican Party officials, duly appointed watchers and members of the news media are eligible to attend the caucus.
Declarations of candidacy were due by 6 p.m. Sunday, and four Silver Lake residents have filed.
One of those four is Ronald Greer, a 69-year-old man who said he's lived in Silver Lake for about 45 years.
Greer retired from Verizon Telephone Company and is interested in being on the council to try to make some improvements.
"I'd like to be a team player, and I'd like to see the town go forward and try to draw in some new businesses to come into town and I'd like to see the town ordinances followed a little bit more than what they presently area," Greer said. "I would like to see if I could get on the board and make it a better place to draw people that would want to come and live in Silver Lake instead of leave Silver Lake."
Another interested resident is 74-year-old Gloria Jean Weller who's lived in town her entire life.
"I have worked with the community before," Weller said. "I helped many, many years with the Silver Lake Days Festival, and I just think there's so much that could be done with our community to make it better, and I would like to give my best try."
Weller said she's the current secretary of the Silver Lake Lions Club and "we try to do a lot of stuff for the community too, so I think with the both, we could get some things done. I just hope they have trust in me to do the job that needs to be done."
Lynda Schuster, 58, and a resident of Silver Lake since 2006, would like to fill the empty seat on the council to help continue what the council is already doing.
"The last few years, once my kids were all grown, I started going to the town meetings and you know, paying a little more attention to what goes on," Schuster said. "And I?like the board we have now and the direction that they are taking projects and things getting done in our town. You know, they moved foward with the school, and I want to see them keep going and once it's torn down to put up a new community center and that seems like a really interesting project to help on."
She also touched on other projects that have been on the council's radar like making repairs down by the lake and putting a park in by the lake.
"The things that they've got going on now, I would like to see keep going," Schuster said. "The job I had before this was in purchasing, so I understand how bids and working on making sure we get the best cost and price for everything. I think I'd be a good fit to help move things along."
Linda Baker, 71, who served on the town council from 2007-2011 and has lived in town for 15 years, is once again trying for a seat at the table.
"I prefer small town living, the atmosphere and everything," she said. "I just feel like people need to be involved in their hometown and try to make it grow and not go backwards … and to keep trying to improve it and take advantage of the stuff that's out there. I'm a people person, I?love talking to people, but at the same time I?think you have to realize you'll never make everybody happy, but if you can accommodate the majority of the people and listen to their concerns, that's the best thing you can do as far as being a council member. I'm sure whoever gets it will do the best job that they can for the town."
During the Wednesday caucus, the candidates will be allowed a maximum of three minutes to address the voting caucus. A Silver Lake Town Council member will then be elected by secret ballot of the majority of members of the voting caucus to fill the office vacancy.