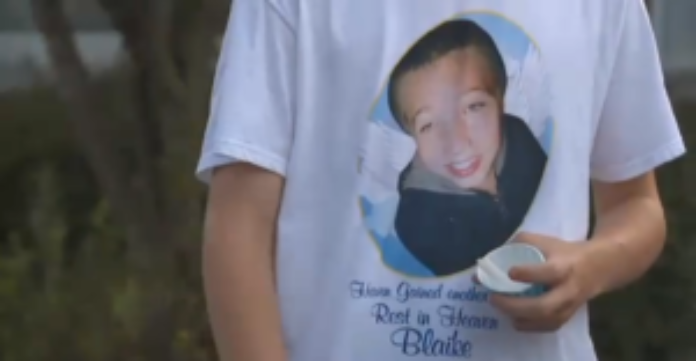 Funeral services are set for Blaike Glassburn, a 10-year-old boy who died in a tragic accident while camping at Indiana Beach on Tuesday, June 14.
Visitation is from 6 to 8 p.m. Friday, June 24, atChapel Hill Funeral Home, 10776 McKinley Highway, Osceola, according to his obituary.
Family and friends are invited to a funeral service at 1 p.m. Saturday at the funeral home.
Blaike was camping with his family when a tree branch fell on the tent, landing on top of the boy. He was a student at Twin Branch Elementary School in Mishawaka.
A candlelight vigil in memory of Blaike was held over the weekend. Read about the vigil in the story from our news partners ABC 57.