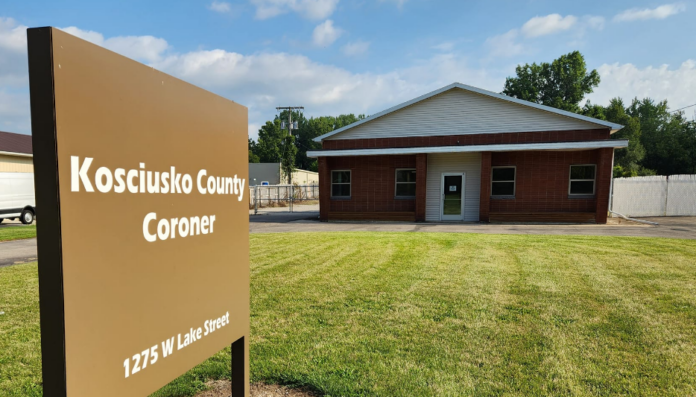 By Dan Spalding
News Now Warsaw
WARSAW — Kosciusko County's coroner is putting a spotlight on the number of people who have died from drug overdoses.
Coroner Tyler Huffer said plans are in the works to install a sign outside of his office building on Lake Street that keeps a tally of how many people have died this year from overdoses.
The move has not been formally announced, but Huffer tells News Now Warsaw the sign will be erected soon and that it is being done in conjunction with the sheriff's office.
Huffer says he sees overdose deaths as a quiet killer that often flies under the radar.
"People don't know," Huffer said. "It's in lower economic households and in very high economic households. It's all across the board."
He says it's not just one drug that is killing people.
"We're seeing fentanyl, xylene cocaine and meth still happening out there. We're seeing huge amounts of it. It's not just a tiny minuscule. It's a large amount people are taking (and) not realizing it," Huffer said.
He said he got the idea after seeing a similar sign used in North Carolina.
As of Thursday, Huffer said at least 18 people have passed away in the county this year from overdoses.