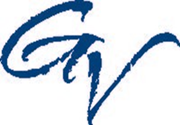 Grace Village in Winona Lake has received a grant to help support its employees.
Officials with the retirement community made the announcement on Tuesday saying they received $8,000 from the Kosciusko County Community Foundation's Community Funds Grants, which is the foundation's fund to help support area non-profits.
These funds have enabled nine existing employees to be cross trained and certified as personal care-dietary assistants to assist the nursing staff.
The Board of Grace Village wishes to thank the Kosciusko County Community Foundation for their quick response to the changing needs of this community. Their generosity has helped lessen the impact of these changes on the lives of the 400 residents that call Grace Village home.