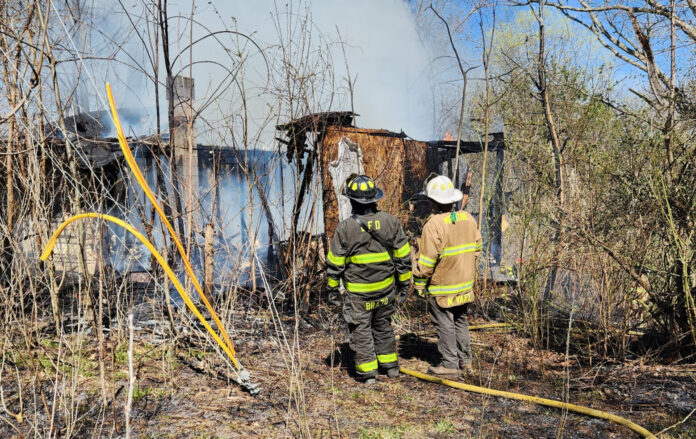 Staff Report
PALESTINE — A grass fire apparently spread to a vacant building near Palestine Lake on Thursday afternoon.
The fire was at the southern edge of South Lakeshore Drive on the southwest side of the lake.
It was reported shortly before 3:30 p.m.
Much of the front yards of two houses, including the one that burned, were scorched by fire.
Beacon shows the damaged structure, perhaps an old cottage, is owned by Christopher Hurd.
Departments from Warsaw-Wayne Fire Territory, Mentone, and Burket were among those responding to the fire.