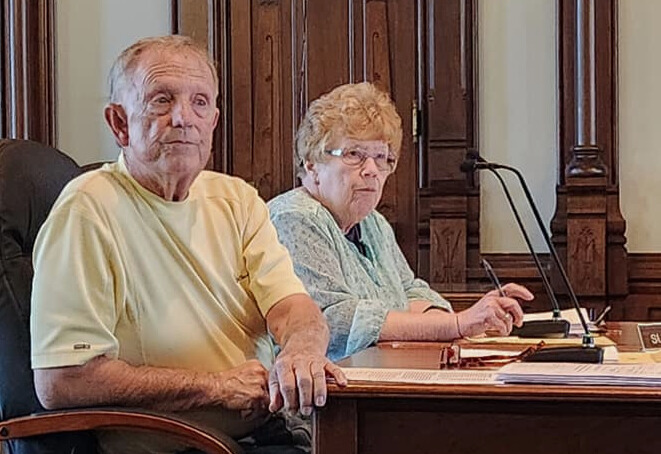 By Dan Spalding
News Now Warsaw
WARSAW — Kosciusko County Council has shelved the airport authority proposal for a full year.
Council voted 4-2 to table the city of Warsaw's proposal to create a city-county airport authority one week after the county council heard more than an hour of discussion in support of the city's plan, which would bring with it a new tax on all county property owners.
Warsaw City Council approved the plan unanimously earlier this year.
Councilman Dave Wolkins said the timing for a new tax was not good and that he's leery of seeing the creation of any new taxing body.
"There is never a good time to raise taxes, but there are better times and I don't think this is the time to do it," Wolkins said.
He said the county needs to look at other ways to support the airport.
"I think we need to look at an interlocal agreement, a memorandum of understanding. I think we could figure out a way to get them the money they need to improve that airport without establishing an airport authority," he said.
Council president Mike Long, who has spoken against the proposal to create an airport authority, sought to clarify the issue.
"I want to be clear to the business (and) industry in the county that we're not slamming the door on this," Long said. "It's a possibility. We just are saying we need time, we need to take a step back and look at this thing to really explore any avenues that are available that we may not be even aware of today."
Airport Manager Nick King attended the meeting and field only a few questions before Wolkins proposed tabling the issue.
Wolkins asked about aging runways and about the airport's instrument landing system which has not been fully functional for more than a year because the airport could not find the needed parts.
The move came without a majority of council members even voicing an opinion on the issue.
Those voting to delay the issue included Wolkins, Long, Tony Ciriello, and Sue Ann Mitchell.
Councilwomen Kimberly Cates and Joni Truex opposed tabling it. Kathleen Groninger abstained.