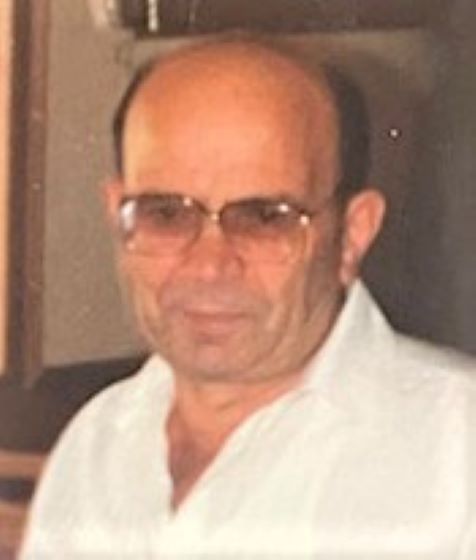 Gus Katris, 88, of Warsaw, Indiana, passed away on Saturday, March 19, 2022 at Paddock Springs Senior Living, Warsaw, Indiana.
Born on September 29, 1933, in Nestani, Greece, Gus was the son of Chris and Helen (Fountalas) Katris. He was united in marriage to Nitsa Glinos on July 4, 1958, in Toronto, Canada.
He served as a Military Policeman from 1954 to 1958 in the Greek Army.  Gus' story in Warsaw began at the American Table Restaurant in 1987, but his journey began back in 1956 when he came to North America. He was the bridge to the new country that would provide opportunities to his kids and grandkids. He was loved and will be greatly missed. His family was the recipient of his immense love, his sacrifice, his hard work, his dedication but especially his courage. Rest In peace and may your memory be eternal.  His legacy will live on.
Gus will be lovingly remembered by his wife Nitsa Katris of Winona Lake;  sons Chris (Cindy) Katris of Warsaw, and James (Amber) Katris of Winona Lake; grandchildren Krista, Dean, Stephani, Jennifer, Theodore, Nicholas, Anastasia and Eli.
A funeral service in celebration of Gus' life will be held on Thursday March 24, 2022, at 11:30 a.m. at St. Andrew Greek Orthodox Church, 52455 Ironwood Rd., South Bend, Indiana with a visitation one hour prior to the service. Reverend Father John Tsikalas will officiate the services. Burial will be at 2:00 p.m. at Oakwood Cemetery, Warsaw, Indiana.
McHatton-Sadler Funeral Chapel, Warsaw is entrusted with the arrangements.
The family kindly request that memorial donations be made to:
St. Andrew Greek Orthodox Church
52455 Ironwood Rd., South Bend, Indiana 46635
Or
Baker Youth Club
1401 E. Smith St., Warsaw, IN 46580
To Sign the Guestbook or Send a Condolence go to www.mchattonsadlerfuneralchapels.com