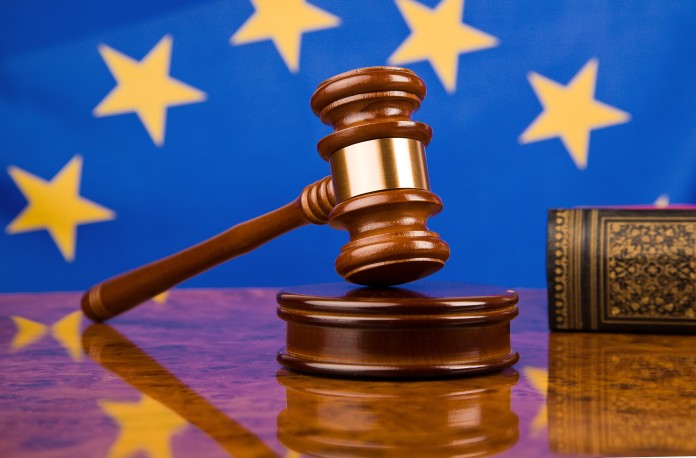 COLUMBIA CITY – Vonda Kelsey, South Whitley, returned to the witness stand Thursday to start the third day of David G. Hagan's trial in Whitley County Circuit Court.
She was questioned by Hagan's lawyer, Patrick Arata. Kelsey, Hagan's long-time girlfriend, talked about the evening of Aug. 14 when Adam Porter was shot by Hagan in the couple's back yard. Hagan, 52, is charged with murder and reckless homicide. A jury of five men and seven women, plus two alternate jurors of one man and one woman, will determine whether or not the charges stand.
Kelsey said the shooting happened quickly once Hagan came into the back yard. She asked Hagan to call 911 and he did right after the shooting. The police arrived and put Hagan into a squad car.
Kelsey had given Porter's girlfriend, Linda Bowers, two Percocet, a prescription pain pill on one occasion and one more on another occasion earlier that spring and summer. She didn't give her or Porter any more because the pills were counted and she needed them for her own discomfort.
"It was wrong," she said about giving Bowers the pills. "I was being nice."
Porter pestered her for more pills through coded text messages, phone calls and whenever they met.
Kelsey said she liked Porter.
The evening of the shooting, Porter stopped by after calling twice and not receiving an answer.
She said she called Porter to the back yard where she was walking the dog. Porter brought Bowers' son, Elijah Haywood, 5, with him while Bowers stayed in her truck with the family dog.
Kelsey said she and Porter were having a general conversation when Hagan came out of the house with a gun. Kelsey saw the gun and said, "Adam, he's got a gun" to Porter because Porter's back was turned away from the house.
"Yesterday you said you didn't tell Adam and Linda to stay away because David did. How did he do that?" Arata asked.
Kelsey said Hagan had told Bowers to get off the property.
"You knew Adam wasn't welcome but you invited him onto the property," Arata said. Kelsey said she did.
Kelsey said she was wearing her glasses that night but a lilac bush partially blocked her view of the house.
She said Hagan had the gun but didn't point it. Porter turned and charged Hagan, hit him hard, and both men were on the ground, wrestling and rolling around.
"I didn't see, but I heard the shot," she said. "David got Adam up, off of him, and that's when he went in and called 911."
Arata said some witnesses are going to say she was intoxicated. Kelsey said she was exhausted.
She said Elijah was behind her and that he saw the incident. Arata asked her if she had eyes in the back of her head, and Kelsey said she didn't.
Arata asked how Hagan got up off the ground and Kesley said she didn't actually see it. "I was freakin' out," she said.
She said she took Elijah inside the house, turned the television to a cartoon channel and took care of the little boy as best she could.
Kelsey said she and Hagan used to shoot the guns at Hagan's father's house, but it had been 20 years since they'd done that. She said he had guns but didn't shoot them.
Whitley County Prosecuting Attorney Matthew Rentschler questioned Kesley again.
"You think Adam was going to ask for drugs again. Would he have respected your decision and gone away?" Rentschler said.
Kelsey said Porter would have left if she said no.
Rentschler referred to Kelsey's grand jury testimony in which she said she heard two shots. He asked her where Hagan was when she heard the first shot and she said on top of Porter. And when she heard the second shot, Hagan was still on top of Porter.
In response to a juror's question, Kelsey said she had a 60-day prescription of Percocet, that sometimes she used them all before a refill, sometimes she didn't. She said she kept them in a place only she knew about.
A second juror asked why Hagan had a speed loader when he hadn't shot any guns in years. Kelsey said she supposed he had it in case he needed to use it.
A third juror asked what Hagan did after he shot Porter, whether he walked around or immediately called 911. Kelsey said he went right into the house.
Rentschler called Michelle Wakefield, wife of Kelsey's daughter, Danielle. Wakefield said she and Danielle visited Hagan and Kelsey often and they enjoyed spending time with the couple. She found them very kind and accepting. She said she did not know Porter but his name came up in a conversation a week before the shooting.
Kelsey talked about Porter and Bowers asking for the medicine and harassing her. Hagan came out of his room and said, "If Adam comes back, I'm going to shoot him."
Wakefield was surprised but no one reacted to this and nothing was said about it.
The couple discussed the statement on the way home, and Michelle said she was shocked because saying something like that was not in Hagan's nature.
The next time she heard Porter's name was the night of the shooting, when neighbor Lydia Hyden called and told them about the incident. She and Danielle drove to South Whitley. Danielle found her mother and Michelle went to Hyden's house across the street.
Michelle admitted she lied to police officers out of loyalty to her wife by not saying anything when asked if Porter had been discussed prior to Aug. 14. In the meantime, she confessed and told police officers about the statement made by Hagan the week before the shooting.
Arata noted she said Hagan was welcoming, polite and quiet and that she had never seen him aggressive or angry, and Michelle agreed. She did not know Hagan had guns in the house.
When Danielle Wakefield was called to testify, she said she knew Porter as a friend of a friend, but she hadn't seen him in five or six years.
Danielle said she did not hear Hagan talk about Porter, that Michelle said she heard it, but she did not. She said on the night of Aug. 14 she was focused on the house where she grew up and not on any conversation held at Hyden's house.
Hyden said she had been friends with Hagan and Kelsey. She and Hagan exchanged dishes of food because he did the cooking and baking, but Kelsey was a frequent visitor to Hyden's house.
She said Kelsey complained about Porter and Bowers. Hyden lives next door to Adam Porter's first cousin, Jason Porter, and she said she knew and liked Adam.
She described the day, two weeks before the shooting, when Kelsey was visiting and Bowers and Adam Porter arrived unexpectedly. Bowers went to the front door of Hagan's house and Porter never left the truck. She said Bowers' body language did not indicate any unusual conversation when Hagan answered the door.
Bowers returned to the truck and drove around the corner, both got out the truck and hopped up and down, peeking over Hyden's fence to see if Kelsey was at Hyden's house. By that time the two women had gone inside.
On the night of Aug. 14, Hyden was by her front window watching TV. She could see the Hagan driveway and into the back yard. Her house sits a little further west than Hagan's house.
She saw Porter get out of the truck with the boy and knock on the side door. Kelsey came outside and the two of them walked toward the back yard where they talked for 15 or 20 minutes.
Then she heard a "pop pop," looked over and saw Hagan standing in the back yard. Porter "had disappeared." Because of her window ledge height she could only see people in Hagan's back yard from the waist up.
She heard and saw Kelsey screaming. Bowers went to the back yard.
She went into her bedroom and asked her husband, Bill, who was in bed but awake, what that "pop pop" noise was. He said it was a gunshot.
Then she saw Jason Porter's kids on the road, and she ran to his house to tell him she heard gunshots and to get his kids inside.
Police officers would not let her cross the street to Hagan's property but Kelsey came over later, saying, "I can't believe it. David shot Adam. Well, last week he said if he comes to the house again, I'm going to shoot his ass. I can't believe it."
When the Wakefields arrived, Hyden said Michelle confirmed Hagan's threat about shooting Adam.
After the incident Hyden and her husband went on a planned extended vacation and she had surgery. She gave official testimony in November. Arata read from these documents which indicated that two weeks before the shooting, when Bowers  went to the front door, Hyden had said Porter left the vehicle, too, and knocked on the side door.
Hyden said she was thinking about Aug. 14 then and apologized for being confused.
Arata said in November Hyden said Kelsey commented that Porter and Kelsey were after pills and that they had called Kelsey but she didn't answer her phone. Hyden said she didn't remember saying this.
A juror asked if Kelsey and Hyden were still friends, and Hyden said not after receiving a nasty call from Kelsey.
Bill Hyden was called to the witness stand and collaborated his wife's testimony, saying he heard two gunshots the evening of Aug. 14.
Rentschler called Mike Sims, who established that Linda Bowers had been a neighbor 11 years ago, moved away seven years ago, and they had remained friends.
Four years ago Kelsey started visiting and the Sims usually got a fire started, played outdoor games and enjoyed general conversation.
The night of the incident, Sims heard two gunshots with the sounds coming one after the other. He didn't know what happened until Bowers called, asking that Val Sims get Elijah.
He said he had never seen Porter or Bowers take pills, but Kelsey had offered him a pain pill one time when he said his back hurt.
He said Porter had brought marijuana for him and his wife a couple of times.
On the witness stand, Val Sims said Kelsey said she didn't know what happened the night of the incident. Sims hasn't talked to Kelsey since then.
Arata referred to Sims' cell phone records, saying Sims sent a text message to Kelsey: "Do you have any pills to share? If so, please come on down," and "Hey, woman, it's Val. If you have some to spare, please come down."
Sims said she didn't send the texts and Bowers sometimes used her cell phone. Sims said she knew Bowers liked Xanax, and said Porter got marijuana for her and her husband. Sims also said she smoked marijuana with Hagan and Kelsey on three occasions.
In answer to a juror's question, Sims said Kelsey was never really a friend and she didn't know who had Adderall.
Judge James Heuer held a private hearing with 5-year-old Elijah Haywood, his parents, Rentschler and Arata and determined that the child was too young to present credible, reliable testimony.
Daniel Herr testified that he, his wife and children moved into the house east of Hagan and Kelsey five days before Aug. 14. He had not met the couple and didn't know Porter and Bowers. He heard two explosions the night of Aug. 14, saying they were so close together you couldn't count from 1,001 to 1,002 before the second shot was heard.
He looked out a window and saw a couple of people in his neighbor's yard, one screaming for help over a body. He went to Hagan's back yard. He thought someone shot himself because a gun lay just beyond his hand.
A woman he now knows as Vonda Kelsey was to his right, and a man he now knows as David Hagan sat by the air conditioning unit. He called 911 although he'd been told that call had been made.
His wife had brought towels and was comforting Bowers over Porter's body. Rentschler asked Herr if Kelsey seemed to be in shock.
"Was crying? Yelling? What did she say?" Rentschler asked.
"She said he just came out and shot him. She said, 'You just threw your life away," Herr said.
He added that Bowers screamed curses at Hagan, and Hagan didn't say anything. Herr said he has not talked to anyone involved in the incident since it happened.
Arata established that Hagan was sitting in the yard by the time Herr arrived. He indicated the distance of the gun from Porter's hand by holding his thumb and index finger about 2-1/2 inches apart.
Stacey Herr said that on the evening of Aug. 14, her children were staying with their grandparents overnight. She was in her kitchen when she heard two gunshots, and she looked out the window to see Bowers leaning over Porter, holding his head together. She went to Hagan's back yard. She checked Porter's wrist and didn't feel a pulse.
"My husband wanted me to go home, but I wouldn't leave," she said. "Vonda said the gun was there and, 'Don't touch it.' Hagan was at the end of the house on the phone. Vonda was yelling at him saying, 'You f'd up your life; you f'd up my life. What am I gonna do?'"
Herr had provided towels and gave a shirt to an officer for Bowers to wear. Bowers had taken off her T-shirt and wrapped it around Porter's head.
Herr said the next day, between 8 and 9 a.m., she went out back with coffee and to smoke a cigarette and saw Kelsey in her own front yard. She asked her how she was doing.
She asked Kelsey what happened. "She said she and Adam were talking. When David came out of the house, she and Adam started walking toward him. She said David shot the gun."
Rentschler asked if the gun was raised, and Herr said Kelsey used her right arm to demonstrate pointing a gun.
"Vonda said Adam charged and there was another shot," Herr said.
Herr said Kelsey was a wreck, and Kelsey told her she'd had no sleep, couldn't keep her balance, cried a lot and seemed and smelled intoxicated.
Arata asked if she'd met Hagan when he returned home and she said yes. Arata asked her if he seemed like a quiet, gentle soul and she said yes.
With Stacey Herr's testimony the state rested its case, and Arata recalled detective Andrew Mills to the stand.
Mills said laptops and computers were taken from the Hagan house and data was searched by the Indiana State Police personnel. They were specifically looking for any self-defense or stand-your-ground law searches and could not find any.
"You wanted to see if someone has planned a murder," Arata said and Mills said nothing like that was recovered.
Mills described Hagan as very calm, not hysterical.
On the witness stand Jason Porter, who said he was Adam Porter's first cousin, said Adam lived had lived with him a couple of times and moved to Florida twice to get away from drugs.
He said Adam recognized his drug problems, and the second time Adam returned from Florida he was capable of drinking 12 to 18 beers a day. Arata asked him if Adam could drink 24 beers a day and Jason said sometimes he would.
Jason said he was disappointed to learn Adam was taking pills again and didn't know about it until he'd read the opening statements published in a newspaper.
Rentschler asked if he would describe Adam as an alcoholic and Jason said yes. He asked Jason if he thought someone using drugs was entitled to life, and Jason said yes.
Amy Lynn Jeffrey, Kelsey's oldest daughter, was called to the witness stand and she said Kelsey and Hagan had an on-and-off relationship for more than 28 years. She had never experienced any domestic violence between the couple. She described Hagan as good, kind and quiet.
She said her mother was "a mess" after the shooting incident. She talked to Val and Mike Sims, who both said the shooting was "about the pills."
Susan Singleton said she and Kelsey had been best friends for 43 years and there was never any abuse from David Hagan. She said Kelsey told her Porter was asking for pain medications and she had said no, that Kelsey said Porter tackled Hagan and a gun went off.
Whitley County Sheriff's Department officer William Brice said he saw the texts between Porter and Kelsey, which he interpreted as trying to get Vonda Kelsey to give him prescription pills. He said he concluded Hagan thought Porter would try to break in the house to get the pills.
WCSD officer Dustin Papenbrock transported Hagan to the hospital and then to the sheriff's department the night of Aug. 14, describing Hagan as always polite, compliant and respectful to everyone.
The trial reconvened at 8:30 a.m. today with Heuer indicating the jury might reach a verdict by late afternoon.
Teresa Carrano
Staff Writer