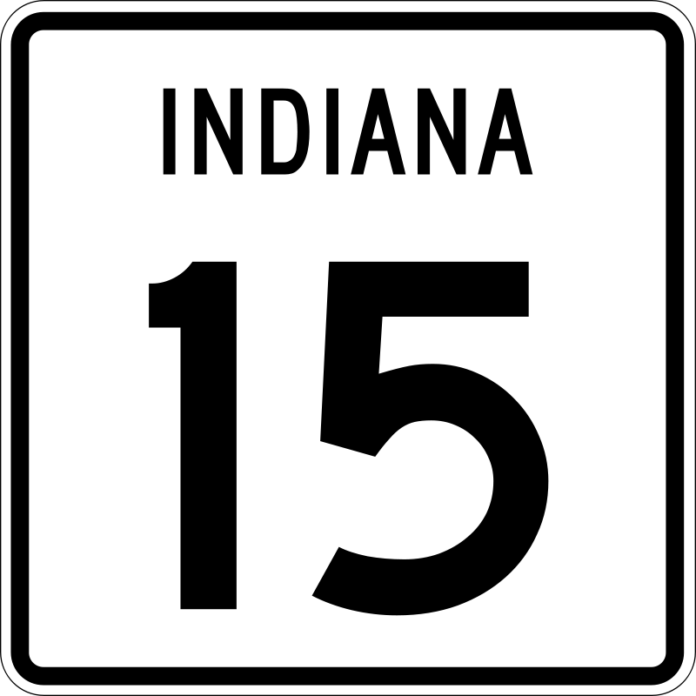 The Warsaw Traffic Safety Commission looked at handicapped parking along the 500 block of East Market Street Wednesday, as well as discussed traffic along Ind. 15.
City Councilwoman Cindy Dobbins told the board a man contacted her several months ago about creating a handicapped-parking space in the 500 block of East Market Street. However, during that time, there was construction in the area.
Dobbins said she spoke to City Planner Jeremy Skinner about it but creating the spot could not be considered until the construction was completed. Now that the road has been repaved, the man has contacted her again about putting in a handicapped-parking spot on the south side of East Market Street.
Warsaw Police Captain Joel Beam asked the address of the residence and Dobbins provided him with that information. She said she told the man thateven if there was a spot created, it would not be designated for a specific person and that any handicapped person could park there.
Traffic Administrator Steve Foster said guidelines would have to be established when requests are made for handicapped parking. Skinner advised he is not opposed to putting a handicapped space or two in that area, maybe one near Fribley Field, since it is a public park. He also said the city needs to accommodate the parking needs because of the shopping center and the park. Skinner suggested speaking to the Parks Department about having one near Fribley Field before one is placed there and get their thoughts on it before a recommendation was made.
Skinner said a handicapped parking space will not happen this year because of the temperatures.
WPD Chief Scott Whitaker advised the commission to table this until a second location is determined. Steve Foster advised a specific location is needed to draw up the ordinance. Additionally, he added specific measurements can be worked out for the parking on Hickory.
It was decided to table the East Market Street handicapped parking until spring.
In another matter, Rachel Miner, a resident of Kosciusko County, said she works downtown. In the last five years, she said it has been difficult to drive through the downtown area. She explained the traffic on Ind. 15 from approximately lunchtime to near 6 p.m. is extremely heavy.
She told the commission that on Nov. 5 she left work to drive to Subway, and with the business being located on a one-way street, one must drive around to Main Street, which is the closest to get back to the downtown area. She said it took seven stop lights to get onto Ind. 15 south to drive back to work. She asked if the lights on 15 could be set to stay green longer to move traffic. She added there is also problems at the stoplight at Center and Detroit heading west on Ind. 15.
Foster said Ind. 15 is handled by the state; however, her concerns will be conveyed to them to see if there is anything they can do.
Skinner said the state is in the process of engineering all the traffic signals from Fort Wayne, Main, Center, Market, Winona, Buffalo and Prairie streets. Those traffic signals will be replaced. He said they will be modernized to be able to understand what traffic is doing. The improved lights will also be connected and communicate with each other as well as communicate with the railroad. The amount of traffic on Ind. 15 will not change unless a bypass is built, or lanes added.
Skinner said at some point the state will have to do something about the traffic issues on Ind. 15. He said the city will continue to let the state know about the frustrations.
Years ago, the city shared concerns with the state regarding Ind. 15 and Winona Avenue. The state came in and made some improvements on Winona Avenue and on Buffalo Street. He said the reality is there are two 90-degree turns on a major state highway that backs everything up. Foster advised he would follow-up with the state. Skinner added they may need to look at the timing of the traffic lights.
Councilman Jack Wilhite advised he was asked to bring up the speed limit on CR 200N, just south of Zimmer Biomet. Foster said the speed limit has been reduced, but Street Superintendent Jeff Beeler was waiting for the council to approve it. It has been sent to the city attorney. Wilhite said there is a child daycare center located in the area.
Dobbins advised that on Parent Drive, which runs behind Walmart, people are complaining about speeding since drivers funnel through there to Tippy River Downs. Beam said there was a speed study done in the area. The average speed was way under the speed limit. The vehicle volume is approximately 600 cars and residents are used to well under that amount.  Jeremy advised there is certainly an increase in volume in the area with 300N being closed but that should open back up this winter.
The next meeting of the Traffic Commission is at 1 p.m. Dec. 4 in the city council chambers.