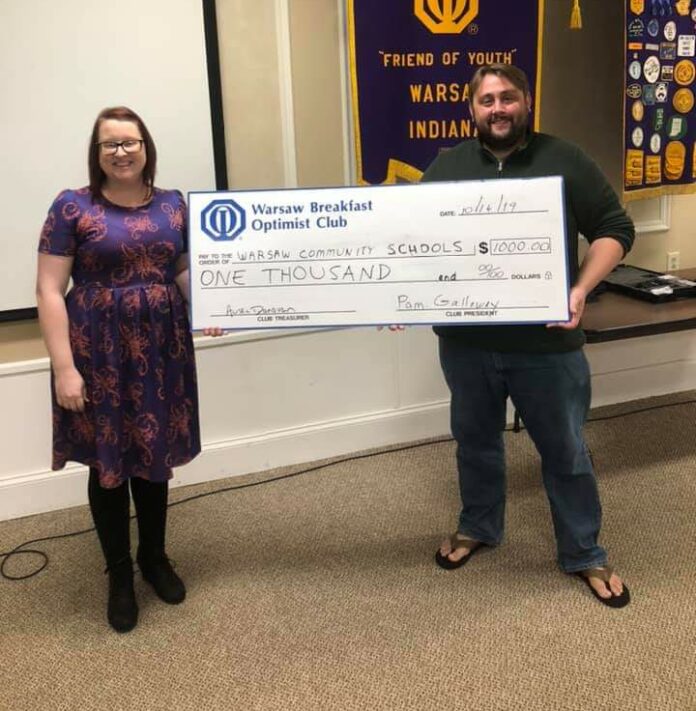 Warsaw High School once again has a competitive speech team after a 12-year hiatus. Head coach Kathryn Anders formed a team last school year as a club and due to the success of the students involved, the team and now been sanctioned by the school board.
Anders said she is excited about the growing numbers of students joining the team and their dedication to practicing their individual events several times each week. The team is hosting a tournament on November 9 with 12 schools from throughout northern Indiana participating with an expected nearly 200 entries.
Warsaw High School Principal, Troy Akers, shared his appreciation for the efforts of the newly formed team saying, "Last year I was approached by Kathryn Anders about reviving our Speech Club at WHS. She came in full of excitement as she discussed the many benefits of beginning a club. It didn't take long for this excitement to reach our students."
Akers said, "Several members of last year's freshman class were actually the catalyst to the program from having been in the successful speech club that Anders started at Edgewood Middle School." "The year progressed and participants had several competitions across the state. Each week our students performed better and better. We were also very excited to have students participate at the state level in the spring."
"As we have moved into this year, Speech Club is looked at as an extension of the classroom. It has now reached sanctioned status, which means we find a solid correlation to our curriculum. The numbers of students are up and the excitement level is very high ."
Andes said, "We had no idea that our tournament would attract so many participants. We would like to express our appreciation to Grace College and the Morning Optimist Club for their donations to help cover expenses that has allowed us to purchase materials for our members to get us up and running and hold the tournament." She added, "Our ongoing fundraiser will be the sale of Warsaw High School bracelets and key chains."
Students, parents or community members seeking more information about the speech program may contact Kathryn Anders at kanders@warsawschools.org.