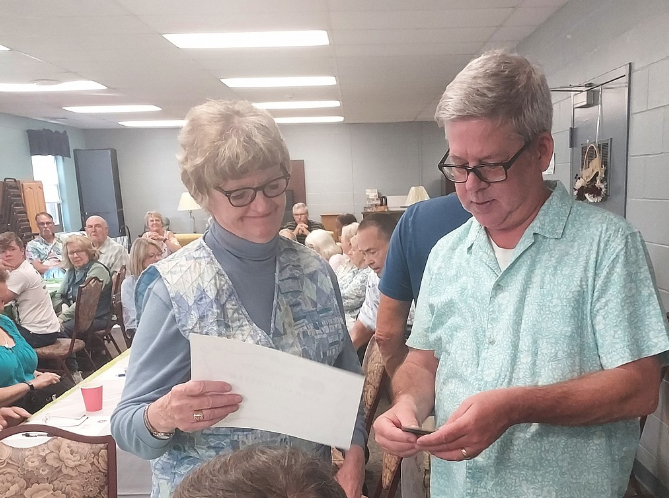 Staff Report
WARSAW — The Kosciusko Senior Center named its first Volunteer of the Month Wednesday.
Mary Hartle was named Volunteer of the Month at the Kosciusko Senior Center on Wednesday.
The Volunteer of the Month is something the senior center just started, said Joanna Van Curen, office manager.
It's just a celebration of the volunteers the center has to make them feel special, said Executive Director David Neff. It's also to make sure the volunteers feel they're recognized for what they do.
Neff said they would like to make the Volunteer of the Month recognition a regular thing.
There is an estimated 150 to 200 volunteers at the center.
Hartle is a driver for Mobile Meals and does the express route a couple of times a week, Neff said. He said they could call her and they'd always get a response.
"We decided to honor somebody and she's been doing it for so long," Neff said. "She's amazing. (Mobile Meals volunteers) pay for their own gas. Mary, I don't want to offend anyone, but I don't know of anyone that delivers more meals than she does."
Also Wednesday, the center's volunteers were invited to a dinner at the center provided by Salvatori's. Prizes were given out as well.
Neff also talked about the important of Mobile Meal volunteers at the beginning of the dinner. It's not just a meal, but also a wellness check. He said sometimes the person bringing the meal may be the only person the senior talks to all day.
"You're truly Christ's work," Neff said.