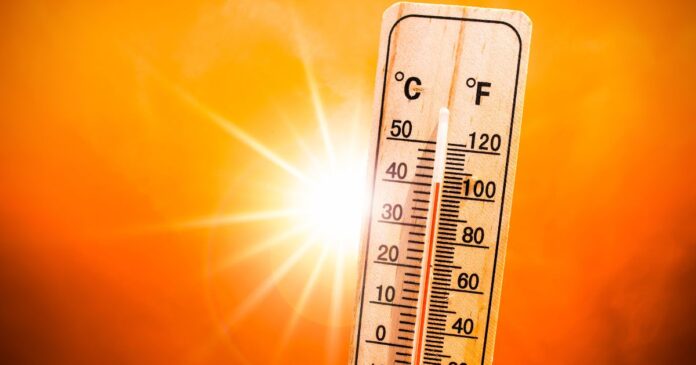 Indiana is in the middle of a heat wave with temperatures staying in the mid-90s for most of this week combined with high humidity.
Those are prime ingredients for someone to experience a heat-related illness, and already just one day into the heat wave hospitals in Indiana are seeing an increase in the number of people coming in to be treated for heat-related illnesses.
"IU Hospital system has seen an increased rate of heat exposure (and) heat exhaustion. Our urgent care sees more of the lighter cases, such as sunburn, headaches, cramping, and fatigue," Dr. Steven Mahon with IU Health Urgent Care said on WISH-TV.
It's the same thing that Dan Livingston, the safety superintendent of Rieth-Riley Construction, looks out for as he supervises his construction workers who are outside this week dealing with repaving some roads and handling hot asphalt.
"The tough guy stuff goes all out the window. We don't play that, and that's part of the buddy system, too," Livingston said. "If someone tells you, 'Hey, you're looking like you need to take a drink,' we make sure that they do it."
Dr. Mahon said you will notice you are not well due to the heat if you start feeling dizzy or even stop sweating.
"When there's an absence of sweating, any type of altered mental status, confusion, passing out, things that people are acting abnormal than they should be – those are times when we need to see hospital-level care," Mahon said.
It's the same thing that Livingston looks out for with his workers.
Mahon also said if you are a parent or the caregiver of someone who is elderly to be especially vigilant since they may not have the capacity to tell you if they are feeling ill from the heat.