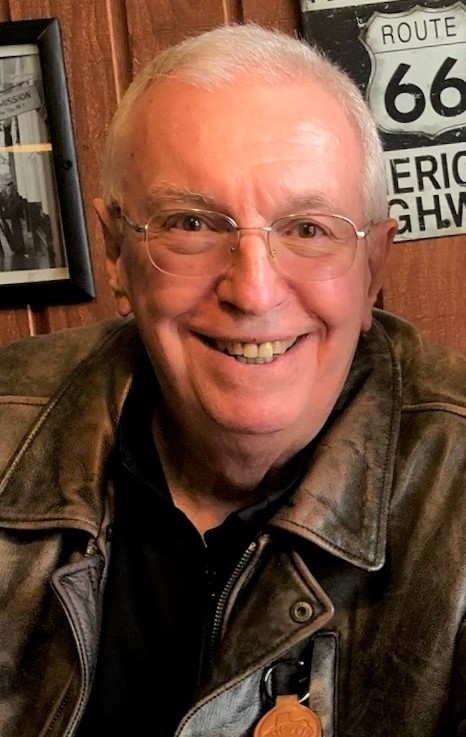 Herbert "Herb" Lee Bailey, Jr. of Warsaw, Indiana went home to be with the Lord at 6:37 a.m. on Thursday, March 23, 2023, at home at the age of 78.
Herb was born on January 11, 1945, in Chicago, Illinois to Dorothy Mildred (Smrt) Bailey and Herbert Lee Bailey.  On June 6, 1964, he married Andrea "Anne" Marie Blackford.  They were blessed with 58 years of marriage before Herb passed away.
He graduated from Warsaw Community High School in 1963 and attended Purdue University for one year.  Herb worked for R. R. Donnelley & Sons in Warsaw as a retoucher from 1964-1990.  He later worked for the Chicago Tribune as a production manager from 1990 until he retired in 2007.  He was a member of Warsaw Evangelical Presbyterian Church.
He leaves behind his wife, Anne M. Bailey (Warsaw, IN); son, Herb (Sarah) Bailey (Warsaw, IN); daughter, Heidi (Gary) Bailey Leininger (Warsaw, IN); and four grandchildren, Mandy (Alex) Whitaker Stults, Emily (Zach) Stiers, Josie and Jules Leininger, (all of Warsaw).  Also surviving is his brother, Scott (Nina Slack) Bailey (Sycamore, IL); sister, Penny (Jim) Bailey Grogan (Orlando, FL); niece, Hannah Bailey (Chicago, IL) and nephew, Ian Bailey (Bloomington, IN).  He was preceded in death by his parents.
Herb will be cremated and a memorial service will be celebrated upon Mrs. Bailey's death as per their wishes.  Arrangements were entrusted to Redpath-Fruth Funeral Home, 225 Argonne Road, Warsaw, Indiana.
Online condolences may be sent through the funeral home's Web Site at www.redpathfruthfuneralhome.com
Memorial donations in honor of Herb may be directed to Animal Welfare League of Kosciusko County, 1048 S.  325 W., Pierceton, IN  46562; or to Stillwater Home Care and Hospice, P.O. Box 1196, Warsaw, IN  46581-1196.
Online condolences may be sent through the funeral home's website at www.redpathfruthfuneralhome.com.