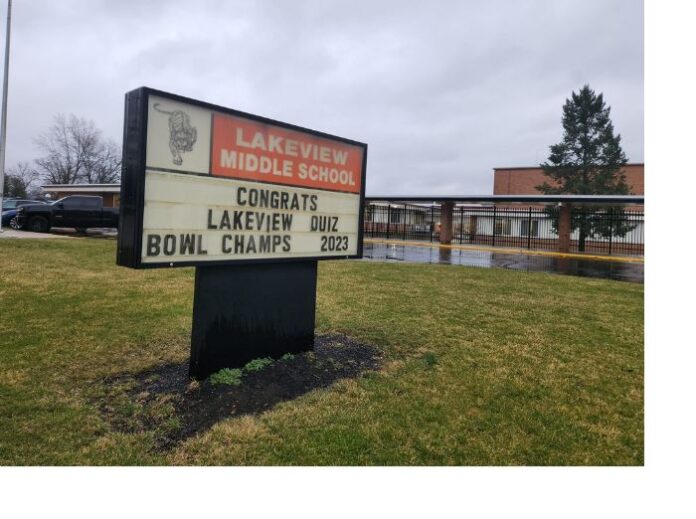 By Dan Spalding
News Now Warsaw
WARSAW — Warsaw Community Schools is embarking on a study on what to do with Lakeview Middle School on East Smith Street in Warsaw.
The 60-year-old building is also home to the Gateway Center and has some of the components of the career center, but officials contend the structure is in need of significant updates, much of which are underground, according to Superintendent Dr. David Hoffert.
"It is a 60-year-old building. It has blessings and curses with it. The blessing is it's built like a rock. The curse is it's built like a rock. It doesn't give you a lot of flexibility," he said.
He said they're looking at several options. Renovate it, construct a new middle school – possibly on the city's north side – or look at other ideas that could serve the community.
One option would be to relocate the middle school and make the land available for development or other uses that could serve the community.
The district's two middle schools are within about a mile of each other.
Having one on the north side of the city — where much of the population growth is happening — could make sense.
The property includes five acres that abut a canal that leads to Winona Lake.
"Other options are on the table," he said. "Some people have said, you know what, 'communities have gone to a bigger middle school and yo' bring both middle schools together' …"
"There might be another option that we haven't even looked at," he added.
He said the district hopes to have a better idea of what to do within a year, but added that changes could still be more than half a dozen years down the road.
The interview for this story with Dr. Hoffert was part of News Now Warsaw's public affairs show, In The Know.
The show's broadcast schedule is below:
News Now Warsaw (99.7 FM and 1480 AM):
Saturdays at 7 a.m. 
Sundays at 7 a.m. & 2 p.m.
WRSW (107.3):
Sundays at 6 a.m.
Willie (103.5 FM):
Sundays at 6 a.m.