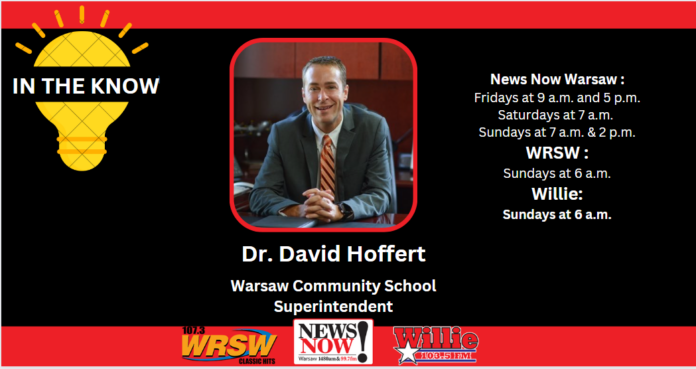 By Dan Spalding
News Now Warsaw
WARSAW — The upcoming school year marks the first in Indiana that parents won't have to cover textbook fees.
The legislature ended the policy this year and the move is expected to save parents hundreds of dollars per year.
Warsaw Community Schools is promoting the change in policy on social media as parents prepare for the new school year.
Dr. David Hoffert, superintendent of Warsaw community schools, talked about the benefits of the new policy for parents and the uncertainty it creates for schools during an interview with News Now Warsaw for the public affairs show, In The Know.
"It is definitely a blessing for our families," Hoffert said. "In a lot of ways, it is a local tax break to them, not having to pay for those textbook fees."
On the other hand, Hoffert said the school district will have to make up the difference beyond the $150 per student that the state has agreed to cover.
For some students, the amount of textbook fees far exceed the $150 figure, he said.
Other topics covered in the interview include iLearn results, renovations at the high school and some of the new hires ahead of the new school year.
The first school day for Warsaw community schools is Friday, Aug. 11.