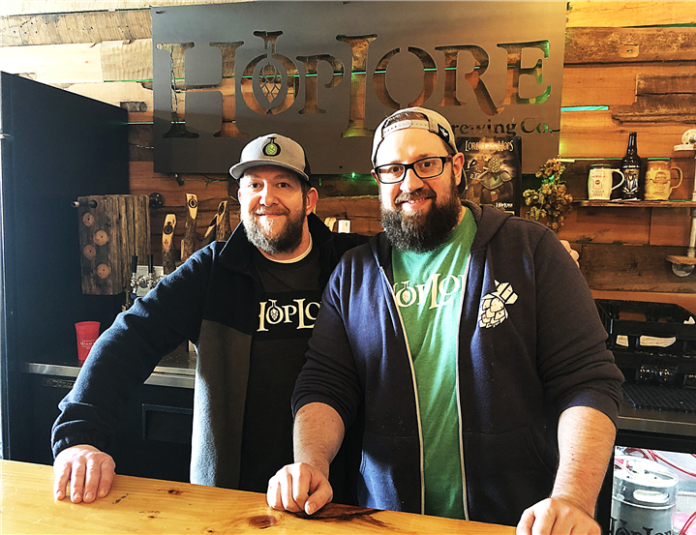 Twenty brewers from across Indiana – and one from Michigan – will descend on Leesburg April 13.
The event is "Lore'd Of The Hops" beer festival presented by HopLore Brewing Co. and the beer enthusiast group Indy Craft Brew.
"The news is that it's the first time for a beer festival like this in Kosciusko County," said Stefan King, co-owner of HopLore.
King said his restaurant and brewery will operate as normal on the day of the event.
The Bravas food truck also will be on sight and the brewers will gather under a 40- by 80-foot tent on the HopLore property.
A one-hour VIP event begins at 3 p.m. VIP tickets are $65. The beer festival officially begins at 4 p.m. and runs until 7 p.m. General admission tickets are $30.
VIP tickets allow beer lovers to try out special brews from each brewer that will only be available for VIP ticket holders, King said.
VIP tickets holders also receive a souvenir beer glass.
As part of the event, HopLore will be releasing a new beer – The Dude Provides – a white Russian white stout, King said.
In addition, "a limited supply of Amish Crack will be released that day as well," he said.
HopLore is at 100 Old State Road 15, Leesburg.
Tickets are available at HopLore or online at loredofthehops.com.