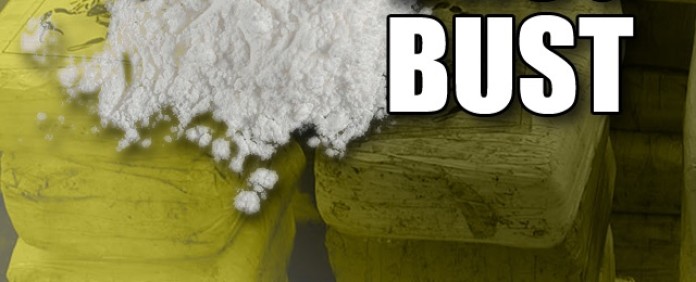 An Illinois woman who was arrested for carrying over 40 pounds of cocaine was sentenced to four years in prison.
Jennifer Roehr, 22, Cicero, Ill., appeared in Kosciusko County Circuit Court Monday morning before Judge Michael Reed. She was charged for dealing narcotics after being arrested in November. She entered a guilty plea on March 14.
Roehr's attorney, John Barrett, told the court that Roehr, a single mother, was approached at her place of employment with an opportunity to make money. Roehr agreed to transport cocaine from Fort Wayne to Chicago.
Reed told Roehr that his decision was not an easy one, and while he believed she did not know the severity of her action, he still has to send a message that willful ignorance does not negate consequences. Dealing narcotics, a level 5 felony, carries a penalty between one and six years. Roehr was sentenced to four years in Indiana Department of Corrections.
On Nov. 20, the Warsaw Police Department Narcotics/Criminal Interdiction team conducted a traffic stop on Ind. 30 near Ind. 15, Warsaw. Police located 41 packages of cocaine inside a suitcase in the trunk, which police estimated totaled just over 49 pounds, according to a press released from the WPD. She was arrested and her bond was set at $50,500.