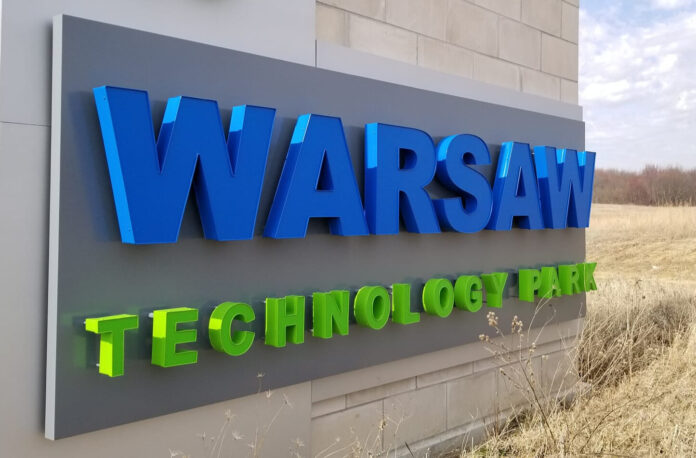 By Dan Spalding
News Now Warsaw
WARSAW — The city of Warsaw took another step toward approving a combined incentive package valued at half a million dollars for Mentor Media, the Singapore-based company which announced plans earlier this year to establish a sterile packaging operation in the Warsaw Technology Park.
The city's redevelopment commission already agreed to provide $250,000 in equipment for Mentor Media from a tax increment finance fund.
On Monday night, the city council agreed to provide a $250,000 loan to the company over five years that won't have to be repaid if the company meets hiring requirements. That money comes from the city's economic development income tax.
The incentive package is identical to one provided to Nextremity Solutions, which moved into the tech park shortly before being acquired by a Swiss firm, Medartis.
Council voted 6-0 to approve the loan.
Community Economic Development Director Jeremy Skinner provided council details on Monday showing how the investments are translating into new jobs and significant tax revenue for the city.
The report looked at the trend of having West Hill Development construct shell buildings at its own cost and then compared the expanding amount of taxes generated from the properties versus the incentives provided by the city.
In 2016, the city collected about $1,400 in total taxes on the ground in the tech park. In 2022, between Patrick Industries, Banner Medical and Medartis, the city collected $595,000 in taxes, Skinner wrote in his concluding remarks in the report.
More importantly, he noted, those three projects have created over 350 new jobs since 2022.
The city and West Hill Development are already laying the groundwork for the expansion of the park further to the west where roads, curbs and street lights already outline future growth plans.