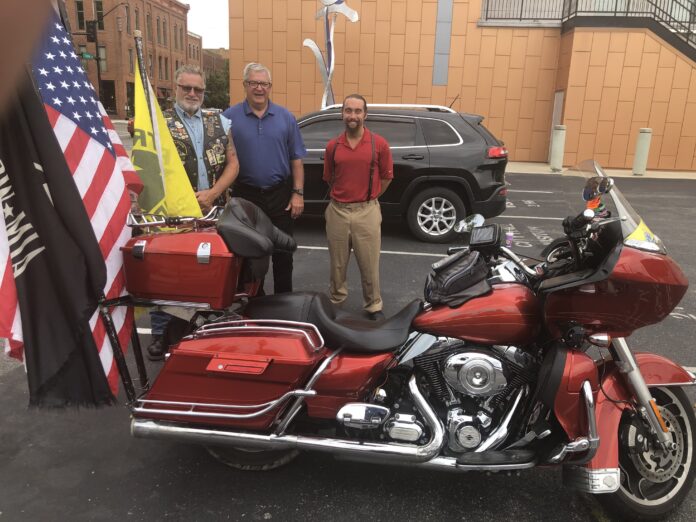 The Indiana Patriot Guard Riders will be honored during a ceremony this coming Saturday.
The Riders of Northeast Indiana have done over 1,200 funeral missions, 250 parades, assisted in sending of 60,000 pounds of care packages to our troops and assisting wounded warriors and veterans in need.
The day will include a proclamation read by Warsaw Mayor Joe Thallemer, who will declare August 29th as Indiana Patriot Guard Day in the city. A presentation and remembrance will also be held by the Indiana Patriot Guard in memory of Detective Sergeant Phil Hochstetler, Jr., who passed away in June of 1994.
The gathering will start at 11 AM at the McHatton-Sadler Funeral Chapel, with the proclamation at 12 PM with a lunch to follow.