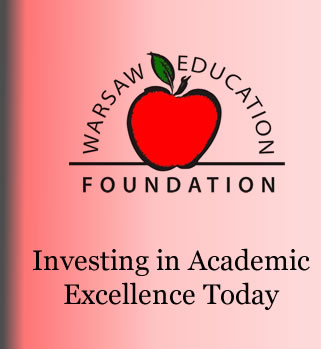 Warsaw Education Foundation held the 21 st Annual Community Quiz Bowl and the very first "virtual" Quiz Bowl on Tuesday evening. With the help of Hambone's Trivia out of Indianapolis who provided a privateYouTube event complete with challenging trivia questions, 33 teams participated from their living rooms, offices and back yards in order to observe current social distancing rules.
Originally scheduled for March 17, the 2020 Quiz Bowl was sponsored by Maple Leaf Farms and Warsaw Breakfast Optimist Club at the Valedictorian Level. Honor Roll Level sponsors included TCU, Todd and Pam Weingart and ZimmerBiomet.
The 2020 Community Quiz Bowl Champion is the team from ZimmerBiomet who scored 186 points. Second place went to the Bookclub Husbands' team with 176 points. Tied for third place with 175 points were the Kosciusko Kettleheads and the Washington STEM Academy.
Additional sponsors were Alderfer Bergen & Co., DePuy Synthes, Hollar Dental Group, Lewis Salvage, Chuck & Lois Niemier, Chas & Alli Simpson, Tri Kappa, Warsaw Buick GMC, Warsaw Orthodontics and Wildman Business Group.
This year's Quiz Bowl raised over $23,000 to support educational projects and programs in Warsaw Community Schools. The Warsaw Education Foundation provides funding, through community support, to advance enrichment opportunities, innovative and inventive teaching, and academic exploration in Warsaw Community Schools.
Through the Red Apple Grants program, the Foundation awards grants to WCS teachers for creative classroom projects. The Foundation also provides funds for Annual Chess Tournaments, N.E.W. Opportunities Workshop for Women, WCS Summer STEM Program scholarships and Partners in Education business/school partnership. The Foundation recognizes academic excellence through programs such as the annual Celebration of Excellence Reception and the Honor an Educator program.
Visit our website at www.WarsawEducationFoundation.org for information about the Foundation. You may also contact us via email at Edfoundation@warsawschools.org or phone Executive Director, Barb Smolen at 574-371-5098, extension 2410.