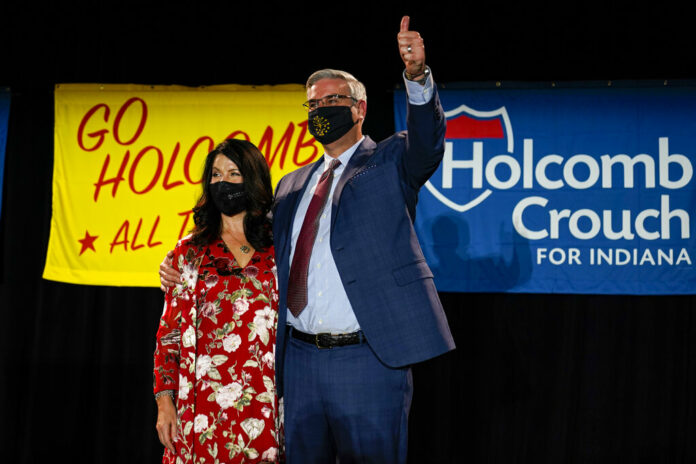 INDIANAPOLIS (AP) — Republicans won continued control of the Indiana governor's office and kept the state in the GOP's presidential column as voters cast the final ballots. Democrats also fell short in their bid to win the state attorney general's office.
Gov. Eric Holcomb and President Donald Trump both won victories in the state for Republicans.
Holcomb choked up during his victory speech while thanking his family. Holcomb said he was eager to continue his work over the next four years. A central Indiana congressional seat that Democrats hoped to win after decades as a GOP bastion was undecided Tuesday night.