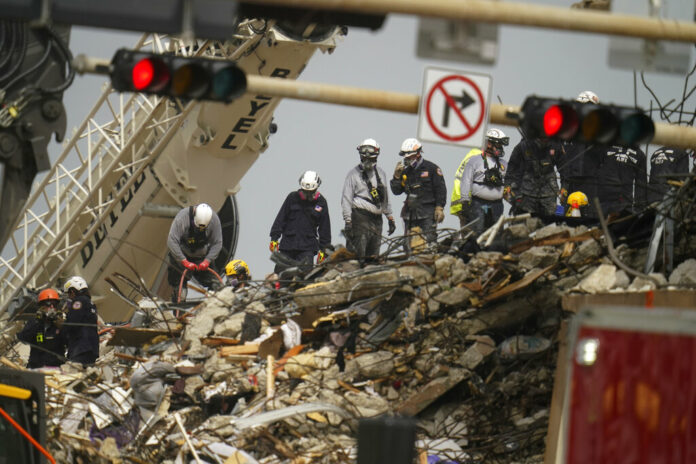 (Network Indiana) — As rescuers in Florida are calling for help in searching through the rubble and debris from the collapse of the Champlain Condo building, Indiana's Task Force 1 has been activated to send help.
A team of 80 search and rescue experts with Task Force 1 left Wednesday evening for Florida.
On top of the manpower being sent to Miami, Indiana Task Force 1 will also be sending semis full of heavy machinery to help move rubble and debris as well as search equipment that can detect motion or sounds deep within the layers of destruction.
Four police dogs that can smell human scent through feet of concrete also will join the Indiana teams.
Scott Nacheman is a structural engineer with the team. He was deployed Sunday to work with local first responders looking for any survivors.
Nacheman says in terms of intensity, urgency and dedication of first responders, the operation is similar to what he saw following the collapse of the World Trade Center on September 11, 2001.
In search and rescue efforts so far in Florida, as of Thursday morning, 18 people have been found dead and over 100 people are still missing. Searchers need the extra help with the worry of tropical storms in the Atlantic moving towards the East Coast.