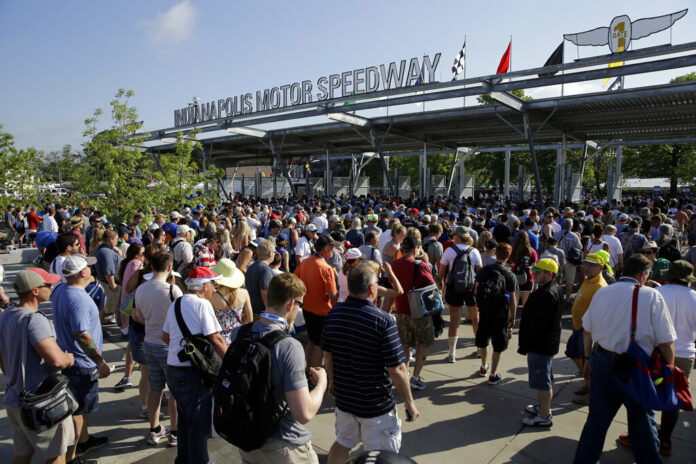 INDIANAPOLIS (Network Indiana) — When around 135,000 people attend this year's Indy 500, it will become the largest attendance at a sporting event during the pandemic.
Indianapolis Motor Speedway President Doug Boles knows the entire world will be watching if they can pull it off with no issues, and he's confident they can.
"We're really excited about the opportunity to show that we can do it in a safe manner, and that 135,000 people can gather and enjoy an event and go home, and do it in a safe way," Boles told JMV on 107.5 The Fan in Indy on Wednesday.
Boles said they came up with the 40% capacity limit by agreeing on a number that both IMS and the city were comfortable with. He added that that number will more than likely stay in place, just to give track officials enough time to send out tickets and get seats set with social distancing in mind.
"If we were to adjust again, that would mean we'd have to re-seat the whole place and, at this point in time, we're 39 days away from the Indianapolis 500, and we really feel like we need to move forward. So this will be the landing spot."
Race fans in the Indianapolis TV market that won't be attending this year's race are wondering if the local TV blackout will be lifted. Boles says it's "definitely something we'll consider and take a look at here in the next several days." Usually, the race isn't aired live in the Indy market. But the blackout was lifted for the 100th running of the race in 2016, and last year's race when fans weren't allowed.
While this year's race will go on with fans, the concerts for Carb Day, Legends Day and the Snake Pit have been canceled for race weekend. JMV asked Boles what went into that decision.
"Roaming around the infield isn't the bigger problem," Boles said. "The bigger problem is when people push towards the stage and they gather together in a really tight spot, and that's typically what happens at our music, because we are a standing-room-only venue."
He added that some musicians are still hesitant about traveling.