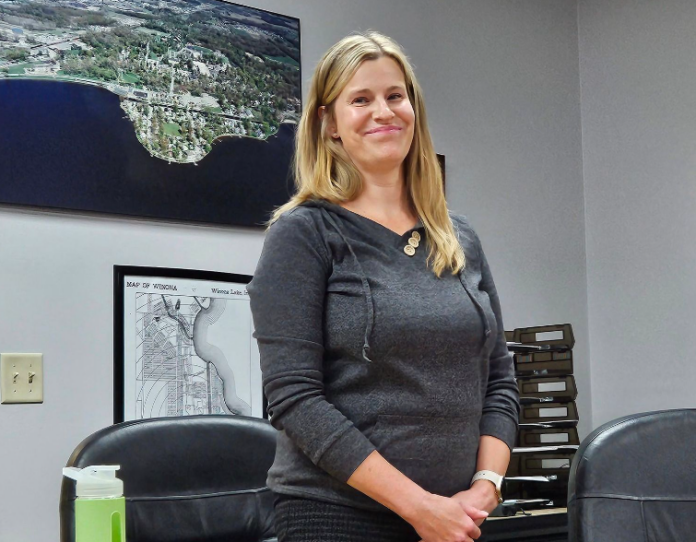 By Dan Spalding
News Now Warsaw
WINONA LAKE — As expected, Heather James was appointed as the new Winona Lake Clerk-Treasurer Tuesday night by a Republican Caucus to fill the vacancy left by the resignation of Laurie Renier.
James, who beat Renier in the May Primary and was set to take office in January, will now have the chance to begin rebuilding the office.
She said she's been gearing up to take over for months and knows there is plenty work to be done
"It is a big challenge. I don't think anyone can deny that," Thomas said. "I think this opportunity — especially what we've done here in the recent past — we've identified some problems and an opportunity to correct them and move forward and and make sure we're doing everything as we should."
She said one of her first priorities will be to begin filling two vacancies by deputies who quit their jobs along with Renier earlier this month.
The clerk's office remans in the middle of a audit by the Indiana State Board of Accounts. Town council contends Renier did a poor job and Renier claims the office was a mess before she arrived in 2021.
James said she believes it could very well take several months to right the ship.
As a result of taking the job, James had to resign her seat on council, and Republicans will now work to fill that vacancy.
A caucus to fill that seat is now scheduled for Nov. 6.