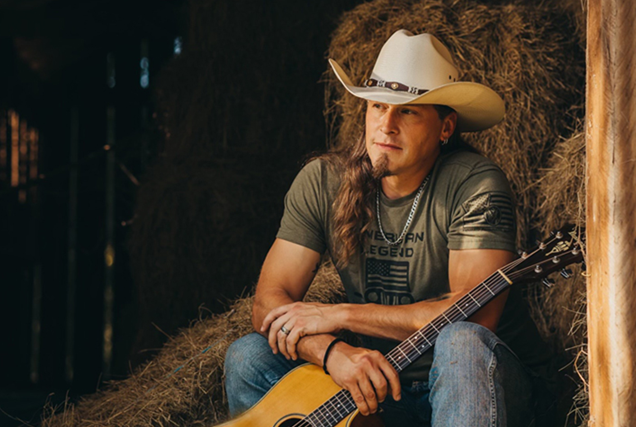 By David Slone
Times-Union
WARSAW — Country music artist Jason Michael Carroll is returning to Warsaw to give an intimate acoustic concert to benefit veterans.
The concert begins at 7:30 p.m. Aug. 11 at American Legion Post 49, with doors opening at 5 p.m. Attendees must be 21 and older.
Tickets went on sale June 21. The phone number to call is 574-267-5549. There is a limit of four tickets per order.
Tickets are $25 for general admission, but 10 special tickets will be available for $250. The special tickets include a private dinner with Carroll. There is a $2 service charge for all credit card orders.
Concert organizer Mike Loher, owner of Seven25Events, explained how the concert came about.
"I went into the Legion for supper one night, and I heard they were struggling to come up with money to buy flags for veteran graves. So, I talked to a few of the guys that I knew in there and offered to help, and we got them going for this year," he said.
A total of $4,500 was donated on March 21 to Post 49's honor guard and flag program fund, with G & G Hauling & Excavating and Echoes of the Past donating $1,000 each and the Creighton Foundation donating $2,500.
Carroll's agent later contacted Loher and said Carroll was going to be in the Warsaw area and asked if Loher "had a place that would fit." Loher said he thought so and he talked to the people at the Post and "that's kind of how it was born."
Only 130 tickets total will be available.
"There are going to be 10 tickets available that will include a private dinner with Jason and time to visit with him before the show for $250 apiece," Loher said. The dinner will start at 5:30 p.m.
He expects the show will sell out quickly.
Carroll's first visit to Warsaw was in 2007 when Loher booked him for the county fair. He also played the Day at the Lake for St. Jude at least once, and played First Friday the weekend that the Vietnam Memorial Traveling Wall was in Warsaw.
"He's got friends here and people like him," Loher said. "He's still putting out some new stuff. It's been a while since he put some new music out."
Carroll, who turned 45 on Tuesday, was born in Houston, Texas. He rose to fame after being discovered at a local talent competition in 2004 and later signed to the Arista Nashville label in 2006, according to his website, releasing his debut album "Waitin' in the Country." The album produced three Top 40 hits, including "Alyssa Lies," "Livin' Our Love Song" and "I Can Sleep When I'm Dead," soaring to No. 1 on the U.S. country charts. Both of his following albums, "Growing Up is Getting Old" and "Numbers" have charted on the Billboard Top 200.
He has opened for Brooks & Dunn, Trace Adkins and Alan Jackson, and was a featured part of Carrie Underwood and Martina McBride's 2008 tour.
Recently, he released the song "Sippin' On Summertime," according to his Twitter.
Loher said the money Post 49 makes from the concert is going to help them support veterans. Carroll is a U.S. Marine Corps veteran.
Food and drinks may be purchased at the Post during the concert. Freewill donations toward the Post and veterans also will be accepted.
"It'll be a minimum of 90 minutes, and if anyone has seen Jason before, it's very rarely only 90 minutes," Loher said. "… I wouldn't wait until the day of (to buy tickets) because when we had him at the Day at the Lake and First Friday and the fair, we were bringing in quite a few people. A lot more than 130. It's going to be a special evening."
He said this concert was a chance for everyone to support the veterans and see some "great live" music.