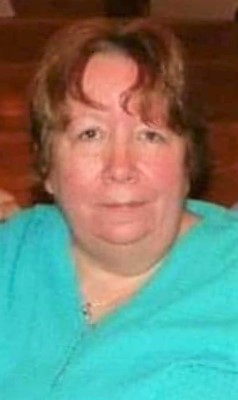 Katherine Y. Case of Mentone, Indiana passed away at 9:37 a.m. on Friday, February 18, 2022 at Kosciusko Community Hospital of Warsaw at the age of 66.
She was born on June 8, 1955 in Martin, Kentucky to Lona (Elliott) Martin and Vernon Martin.  On March 23, 1974 at the young age of 18, she married her man and best friend, Roy Daniel Case.  They had been together since their teens and grew up together.  They spent the next 47 years of their married life doing everything together from raising their son, becoming adoptive grandparents to her great nieces and nephew, to simply just enjoying life.
Katherine graduated in 1973 from McDowell High School in McDowell, Kentucky.  She moved to Kosciusko County, Indiana in 1974 and enjoyed living in Mentone.  She was a longtime member of First Baptist Church of Pierceton where she enjoyed the fellowship and worshipping alongside her church family.  Katherine LOVED her family and being a grandma.  She had the world's biggest heart and had such a great personality that she could talk to anyone she met as if they were a longtime friend.  She didn't know the meaning of the word stranger!  Katherine was ALWAYS there for her family and will forever be loved and cherished as a wonderful wife, mother, and grandmother who will be dearly missed.
She leaves behind her husband:  Roy Daniel Case (Mentone, Indiana); son:  Jeremy Lee Case (Mentone, Indiana); and her three favorite grandchildren:  Bailey James Barber, Grace Marie Barber and Marie Eugenia Barber (all of Rochester, Indiana).  She was preceded in death by her parents.
Visitation will be held from 5:00 – 7:00 p.m. on Monday, February 21, 2022 at Redpath-Fruth Funeral Home, 225 Argonne Road, Warsaw, Indiana.  Katherine's life will be celebrated at 1:00 p.m. on Tuesday, February 22, 2022 at Redpath-Fruth Funeral Home and officiated by Pastor Etsie Ward Allen.  A graveside service will follow at Palestine Cemetery in Palestine, Indiana.
Memorial donations may be directed to Multiple Sclerosis Association of America, 375 Kings Highway North, Cherry Hill, New Jersey 08034.
Online condolences may be sent through the funeral home's website at www.redpathfruthfuneralhome.com.