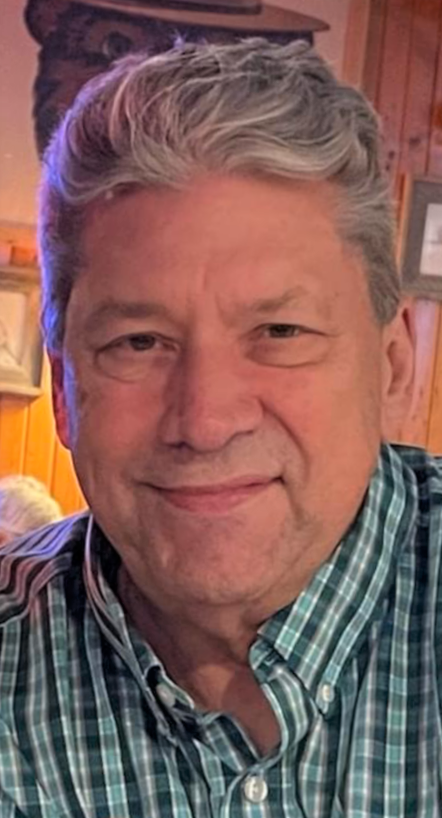 Michael John Peterson of Winona Lake, Indiana passed away unexpectedly from heart failure on Thursday, February 17, 2022 at the age of 64.
He was born on August 6, 1957 in Northridge, California to Diane (Strathern) Peterson Casper and Frederic Delbert Peterson.
Michael graduated high school in 1975 in Coon Rapids, Iowa.  He proudly served in the United States Marine Corps from October 6, 1976 until his honorable discharge on July 18, 1980 with the rank of Lance Corporal.  He moved to Kosciusko County, Indiana 20 years ago and made Winona Lake his home.  He was a self-employed software developer who was always a kind and happy guy.  He LOVED music especially Louie Armstrong's song "It's a Wonderful World".  Michael enjoyed playing the guitar, and keyboard.  One of his favorite sounds was simply hearing children laughing.  Michael loved to travel and collected antiques.  He really liked old signs, painting and fishing.   He had a wonderful heart, and his big bear hugs will be forever missed by his family.  Michael will always be remembered as a loving son, father, grandfather, and brother.
He will be lovingly remembered by his two daughters:  Amber Janel Laubach (Apalachin, New York); Leana Bickers and her partner, Paul Reilman (New Orleans, Louisiana); and two grandchildren:  Sabrina and Rex.  He also leaves behind his mother:  Diane Casper (Warsaw, Indiana); sister:  Lori (Jaime) Davila (Warsaw, Indiana); three brothers:  Kenneth Edward Aguilar (Warsaw, Indiana); Tony (Peggy) Aguilar (Calabasas, California); John (Amy) Aguilar (West Virginia); and several nieces and nephews.  He was preceded in death by his father, Frederic, sister, Lori Arlene and his brother, Fred Richard.  Michael was raised by Kenneth Robert Aguilar, who also preceded him in death.
No services are planned, the family will mourn his passing privately, thoughts and prayers are appreciated.  Arrangements entrusted to Redpath-Fruth Funeral Home, 225 Argonne Road, Warsaw, Indiana.
Memorial donations may be directed to the American Heart Association, 6500 Technology Center Drive, Suite 100, Indianapolis, IN 46278.
Online condolences may be sent through the funeral home's website at www.redpathfruthfuneralhome.com.