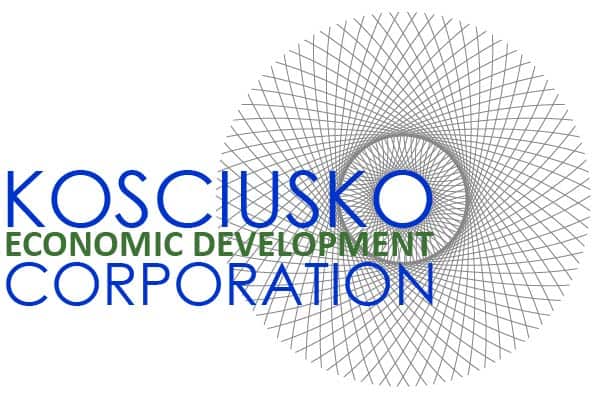 Kosciusko Economic Development Corporation (KEDCo) recently approved several loans awarded through its Small Business Relief Fund, which was established to support job retention and business recovery during the COVID-19 pandemic.
"Our team worked with local and state partners to build a relief fund specifically focused on businesses that have not been able to access other funding sources," said KEDCo CEO Alan Tio. "We designed our program with flexibility to meet the needs of each specific business."
A total of $34,580 from the fund has been loaned to four area businesses so far, according to a news release Tuesday. Approximately 20 local businesses have completed online intake forms and are working with KEDCo Entrepreneurship Partner Rhonda Ladig to finalize applications with the review committee for the KEDCo Revolving Loan Fund (RLF).
"The KEDCo RLF program has existed for more than 10 years, which put us in a good position to establish a specific focus on small business relief," said KEDCo Board of Directors Vice Chair Chris Wiggins. "This is another step in our efforts to establish KEDCo as a go-to resource at every stage of business."
This fund was established this spring to support small businesses that have been impacted by the COVID-19 pandemic. Funds are available for up to $10,000 at 0% interest for two years with up to six months deferment until the first payment is required. The fund is comprised of existing dollars from the KEDCo RLF, with additional funding from the City of Warsaw and Town of Winona Lake for businesses located in those municipalities.
"Supporting the recovery of our small business partners in Warsaw was a very high priority as the need emerged," said Mayor Joe Thallemer. "Providing a source of operational capital at a very critical time, we are hopeful that we can improve the process of recovery as we move ahead."
Ladig provides loan recipients with business coaching and connections to other entrepreneur support organizations. KEDCo convenes a network of regional entrepreneur support organizations that can help with all facets of business planning.
"We know that access to capital alone is not enough to move forward from this crisis," said Ladig. "We are therefore working one-on-one with each client to provide wrap-around services to help businesses move further faster."
KEDCo is working with Indiana's Office of Community and Rural Affairs (OCRA) on behalf of the Kosciusko County Board of Commissioners to access an additional $245,000 in funding to support client companies that are pursuing business recovery efforts. These funds will be used to provide recovery support to businesses as they adapt and rebuild post COVID-19.
"I'm grateful for the support of the small business relief fund as our organization adjusts to the restrictions created by the pandemic," said Inspire College of Cosmotology owner Nicole Lawrence. "We are making great progress and can now focus on the success of our students."
KEDCo was formed in 1984 as Kosciusko Development Inc. to promote economic and community development throughout Kosciusko County. KEDCo is the economic development corporation serving Kosciusko County and all the municipalities therein. Its mission is to convene, build and show the community's economic growth resources. For more information, visit www.kosciuskoedc.com.