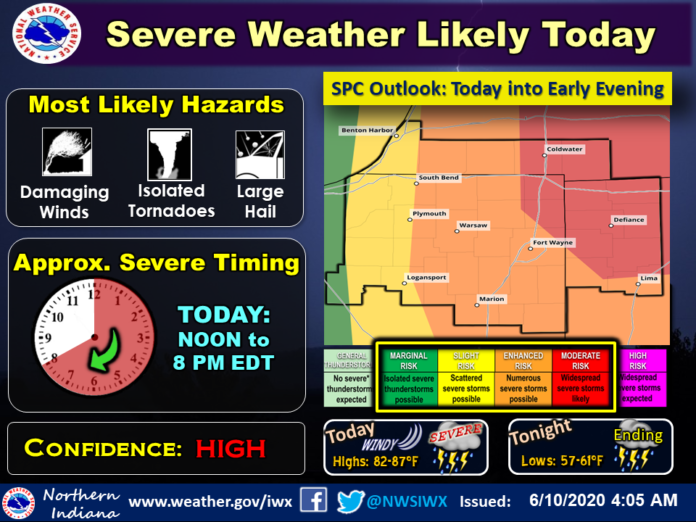 Thunderstorms Tuesday evening were responsible for some damage in the area.
The National Weather Service says they received a reported some tree damage on the north end of Tippecanoe Lake.
Trees were reported down in South Whitley, with one falling on a house. Another tree fell onto a power pole, causing a fire.
In Huntington, emergency management there reported trees down, with one falling onto a vehicle. There was no initial report that anyone was in the vehicle at the time.
The Storm Prediction Center in Norman, Oklahoma has the area under an enhanced risk for severe weather today, with "severe, damaging winds" being the primary threat. Isolated tornadoes and large hail cannot be ruled out either. The current timing of the threat is after 12 PM.