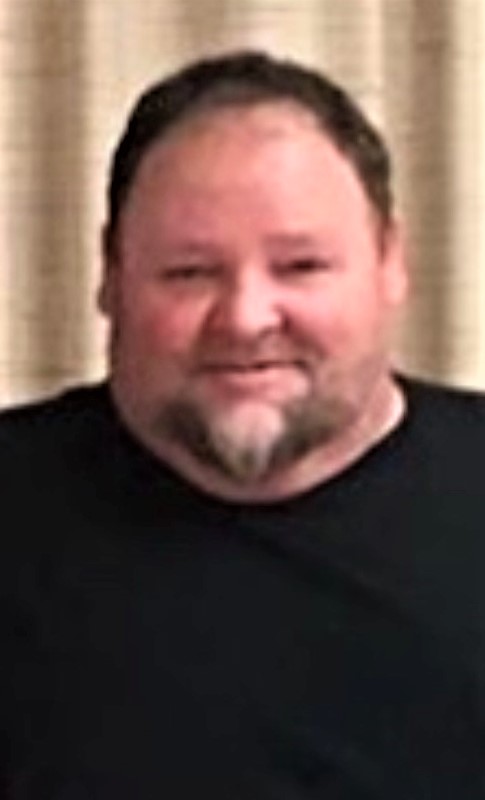 Kenneth "Ken" Hall of Warsaw, Indiana passed away unexpectedly at 10:01 a.m. on Thursday, January 6, 2022 at Kosciusko Community Hospital of Warsaw at the age of 61.
He was born on March 25, 1960 in McDowell, Kentucky to Verlie (Evans) Hall and Henry Preston Hall.  On May 1, 1986 he married Alicia Daniels.  They raised their children, enjoyed becoming grandparents and shared their lives in everything they did throughout the 35 years of marriage they celebrated before he passed away.
He lived in Kentucky before moving and making Kosciusko County, Indiana his home 25 years ago.  Ken loved the simple and most important things in life – friends and family. He enjoyed four-wheeling, camping and of course poker games with his family and friends.  Sitting around with everyone at whatever occasion may have been, gave Ken the chance to laugh, share stories, and simply just enjoy all the moments in life.  He had a big heart and had plenty of love to give, he will forever be remembered as a loving husband, father, Papaw, brother and friend.
He will be lovingly remembered by his wife:  Alicia Hall (Warsaw, Indiana); son:  Jeremy (Kaelei) Hall (Warsaw, Indiana); daughter:  Sabrina Hall (Mentone, Indiana); and his three favorite grandchildren:  Jarryd, Paetyn and Makyna.  Also surviving are two brothers:  James (Elizabeth) Hall (Mentone, Indiana); Teddy Hall (Warsaw, Indiana); and two sisters:  Pearl Maish and JoAnn Adkins (both of Warsaw, Indiana).  He was preceded in death by his parents, two brothers and one sister.
Ken's life will be celebrated at 1:00 p.m. on Tuesday, January 11, 2022 at Redpath-Fruth Funeral Home, 225 Argonne Road, Warsaw, Indiana and officiated by Chaplain Jeff Pfeifer.  A graveside service will follow at Palestine Cemetery, Palestine, Indiana.  Friends and family may visit prior to the service from 10:00 – 1:00 p.m.
Memorial donations may be directed to the Hall Family to go towards medical and funeral expenses, c/o Sabrina Hall, 5938 W. Kingfisher Drive, Mentone, Indiana  46539.
Online condolences may be sent through the funeral home's website at www.redpathfruthfuneralhome.com.