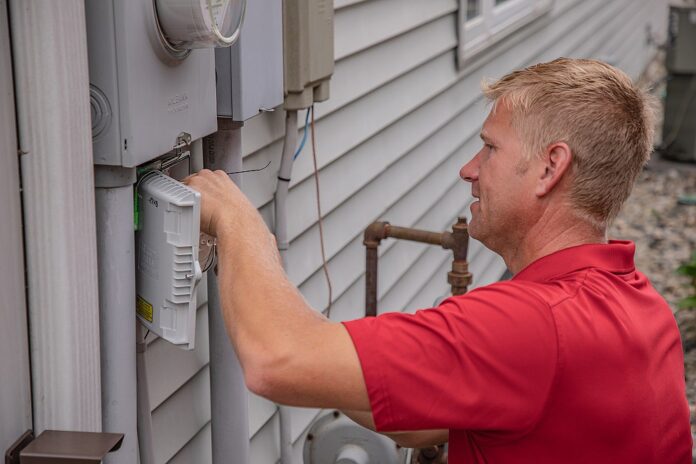 Kosciusko Connect, a provider of fiber internet services to Kosciusko REMC (KREMC) members, has announced that they have begun fiber internet installations to some non-member locations.
"As part of our ongoing commitment to expand access to reliable, high-speed internet, we have started to actively explore opportunities to extend our services beyond our cooperative membership in Kosciusko County," said KREMC and Kosciusko Connect President and CEO Kurt Carver.
Kosciusko Connect has completed their initial fiber network construction project and successfully connected over 7,200 residences and businesses to fiber internet since December 2021, according to a provided news release.
"We are proud of the positive impact we have made on the lives of our members, empowering them with faster, more reliable internet connections that enhance their everyday experiences," Carver said.
Currently, Kosciusko Connect is connecting a small number of customers who are not members of KREMC. These customers reside near existing KREMC lines or in an area where they have built fiber on the way to serve KREMC members.
Carver said the company understands the larger community is excited about the possibility of having access to Kosciusko Connect's outstanding fiber internet service.
"We appreciate the continued patience as we continue to evaluate and plan our continued expansion," Carver said.
After the completion of its initial two-year project, Kosciusko Connect is poised to launch its newest expansion project: building a fiber network to service over 90 residents of the town of Sidney. The project is facilitated by $302,798.45 in allocated funds from the Kosciusko County American Rescue Plan Act. The project is expected to be complete by the end of 2024.
If you are interested in receiving Kosciusko Connect service, you should register your address at https://register.kosciuskoconnect.com.
Follow Kosciusko Connect's website, social media channels, and podcast for the latest news and updates regarding expansion.
Kosciusko Connect is a subsidiary of Kosciusko REMC, a Touchstone Energy electric cooperative serving over 18,500 accounts throughout Kosciusko County and into surrounding counties.