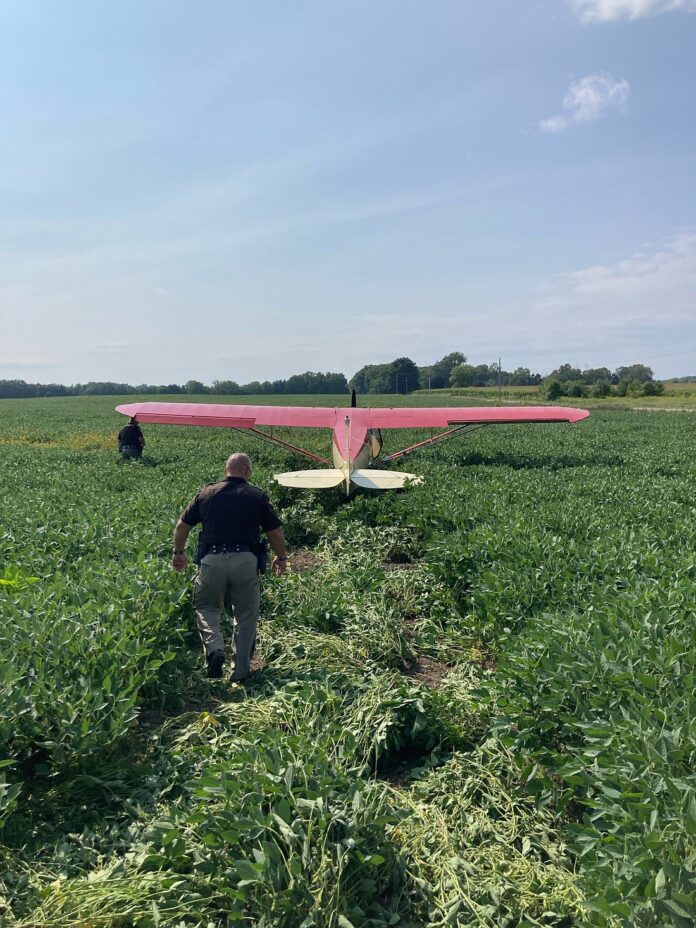 No one was injured when a small plane had to make an emergency landing south of Warsaw at 3:24 p.m. Tuesday.
According to information provided by Kosciusko County Sheriff's Office Public Information Officer Sgt. Doug Light, pilot Robert Haller II, 69, of Syracuse, was flying a 1947 Piper PA-12 two-seater prop plane from Anderson to Goshen. South of Warsaw, the plane lost power.
Haller landed in a cut hay field on the southeast corner of County Farm Road and CR 400S. He was unable to get the plane stopped and it crossed County Farm Road, coming to a rest in a bean field on the southwest corner of the intersection.
The Federal Aviation Administration out of Fort Wayne is investigating the incident.