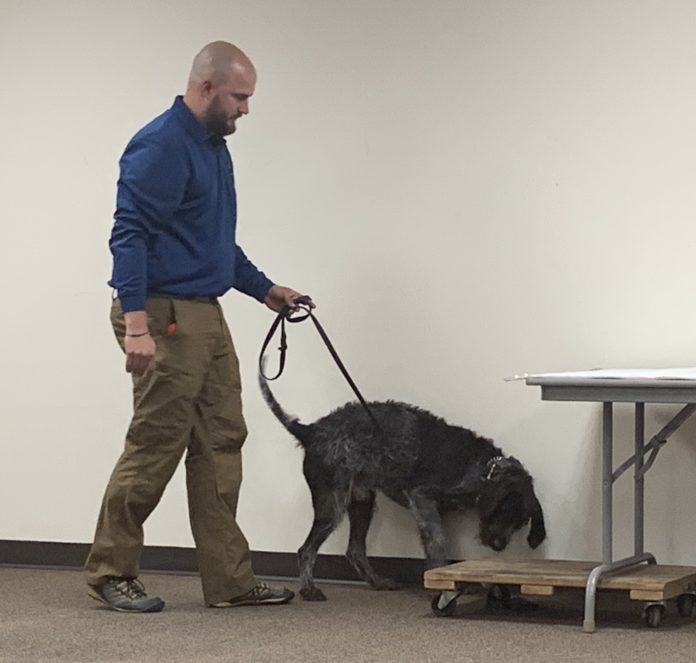 The loss of an officer in Boone County could lead to a new K9 for the Community Corrections program in Kosciusko County.
Boone County Community Corrections Executive Director Michael Nance says the death of Officer Jacob Pickett in March of 2018 led to their decision to get a K9 that can detect both narcotics and firearms.  
A special board meeting was held Monday night in the Kosciusko County Justice Building to approve a K9 program similar to the one used in Boone County.
Another meeting will be held June 10 to determine who the handler will be and to go over K9 policies.  
County Council and County Commissioner approval is still needed for the program. The initial cost for the fully-trained dog as well as a three-week program for the handler is $12,500. 
Kosciusko County Community Corrections Director Anna Bailey says that cost can be covered in just two or three days worth of home detention fees.
If the plan moves forward, Kosciusko will be only the third county in the state to have a K9 for Community Corrections, behind Boone and Tippecanoe Counties.